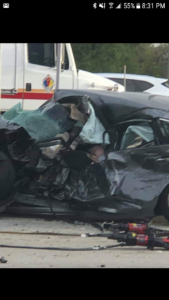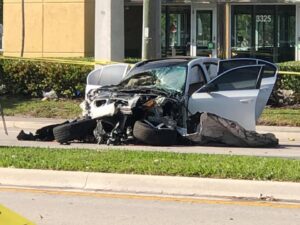 Deerfield-News.com-Deerfield Beach, Fl-Let me begin by stating as the victim of a drunk driver in 1984 on I-95 I understand how an accident changes lives. I also appreciate law enforcement and fire rescue paramedics who saved my life that day. So when I am writing about a need for more enforcement we do not need Fire Fighters coming to the defense of BSO deputies who maybe can help resolve an ongoing problem, dangerous drivers.
My accident taught me three things-
1-If your car breaks down on I-95 even if it is in the shoulder get out of it and get away from it, it is a magnet for other distracted drivers.
2-Carry as much Un-Insured motorist coverage as you can afford a million if not more.
3-Get the best trial lawyers you can. in my case, it was Simons, Simons, Tobin and Goodman. Remember the good lawyers know the law, the great ones know the law and the judges. If I was one of the injured in either of these recent accidents I would be at Schlesinger Law in Fort Lauderdale who are Mr.Simons former partners sons.
Hillsboro Boulevard sure seems to be our deadliest street, just in the last two weeks with too many killed in traffic accidents.
Again, we have a new sheriff and a new captain in the district hopefully we will see more enforcement and both BSO deputies and Fire rescue leading by example using turn signals.
The following is from a reader on this subject of lack of traffic enforcement on Hillsboro.
Margo Carangelo Instead of reporting a stupid eye sore maybe report and get on top of bso why their "cop presence" on Hillsboro is a sign saying to slow down and 2 sets of cops a rocks throw away from each other out of their vehicles with no radar detector and not in position to take action if need be. Oh also only out for a couple of hours. This was witnessed on Wednesday as a delivery driver from 2-10. Not even a week after a deadly crash bc of high speed. People are still speeding. The following readers agreed-