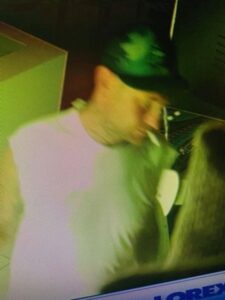 Deerfield-News.com-Deerfield Beach, Fl Monday night a smoking and drinking bandit robbed at and caused destruction St Pat's Irish Pub in Deerfield Beach. St. Pat's Irish Pub is located in the Cove Shopping Center at 1600 East Hillsboro Boulevard. Photos posted on St. Pat's Facebook page are posted here.
Come on Deerfield Beach someone knows who this guy is. Our small business owners especially bars and restaurants have been hit hard enough from Coronavirus, let's find this guy.
Anyone with information as to who the unmasked smoking and drinking bandit is should contact Crimestoppers 954-493-8477(TIPS).