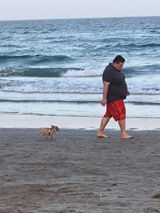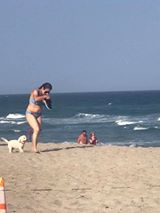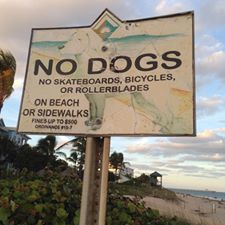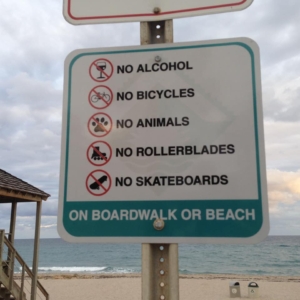 Deerfield-News.com-Deerfield Beach, Fl-Seems Deerfield Beach's dog walking and pooping problem have company with many municipalities nationwide that have beaches. As we posted earlier this month dogs, not on leashes and dogs on leashes appear to be a problem at Deerfield Beach. Deerfield Beach needs to step up enforcement of this issue sooner rather than later. Seems we have the manpower to enforce parking, so one would assume we can enforce this ordinance as well. The city of Deerfield Beach might want to explore locating a dog-friendly beach on the southern part of ours, so dog owners would have a place on the beach for their pets. Until then or changing the ordinance the city of Deerfield Beach must start taking the measures needed to enforce the current ordinance.
Below is an article posted today by JERSEY12NEWS.COM.
Dog laws at the Jersey Shore vary from town to town, including in Point Pleasant Beach, where you are not allowed to take your pet on the boardwalk at all. It's a law dating back to 1972, but was somewhat brushed aside in the off-season, until now.
Earlier this month, the police department posted a photo to Facebook showing "circumstantial evidence" left behind on the boardwalk.
Since the photo was posted, Mayor Paul Kanitra promised to step up patrols. Police are now often seen on the boardwalk making sure people understand the no dogs allowed rule
Signs are posted every few feet, but the problem is that the ordinance was not strictly enforced over the years — until now, according to Mayor Kanitra.
Dogs are allowed on Maryland Avenue, where News 12 caught up with Pat Sheehan coming off the beach after a walk with his dog Josie.
"I've been here since '95 and I know nobody, well, nobody that I know brings her dog on the boardwalk because too much responsibility for the town and now you just told me people aren't even having the decency to clean up after, that's where all the population is on the boardwalk.