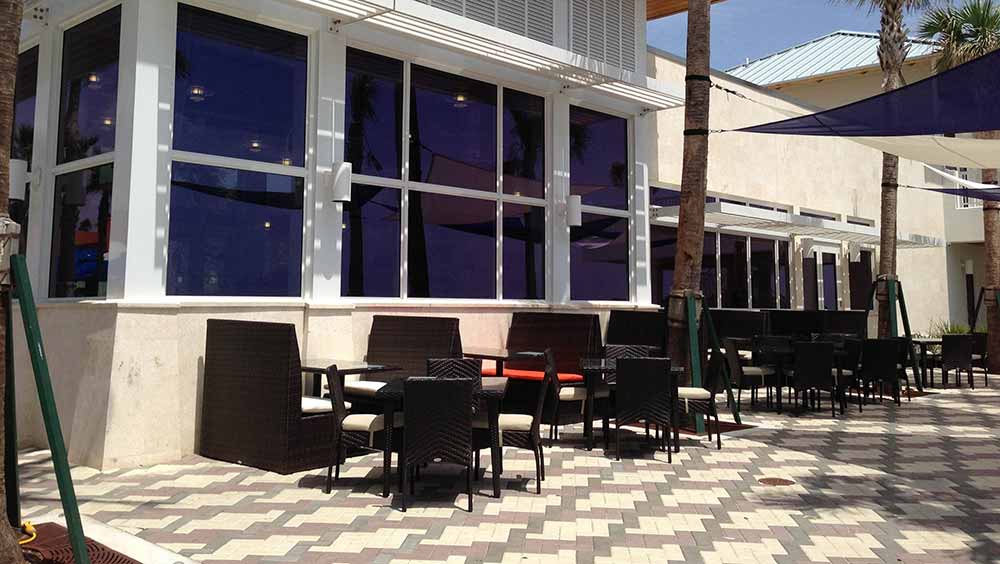 Deerfield-News.com-Deerield Beach Fl,-Updated-  A lawsuit has been filed in the matter of the lease and its expiration date for Deerfield Beach Cafe.The cafe is on the beach at the pier in a city owned building.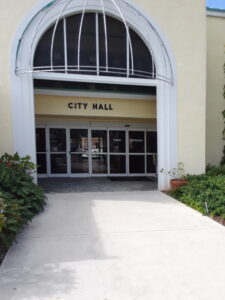 Class Act Restaurant Group LLC -D/B/A Deerfield Beach Cafe has filed a lawsuit against the City of Deerfield Beach.
Online records  indicate the lawsuit was filed electronically on October 23,2023.
It appears Class Act has retained Attorney Fred Schwartz of Boca Raton and the law firm of Shahady and Wurtenberger of Fort Lauderdale.
The Electronically Certified Court Record indicates Class Act Restaurant Group LLC is seeking injunctive relief seeking a permanent injunction barring the city of Deerfield Beach from evicting them.The plaintiff is also seeking declaratory relief from the court.The plaintiff alleges the City of Deerfield Beach entered into a 5 year extension on or about October of 2022.
Class Act alleges they were given a five year extension and the subsequent bid process was not conducted according to law.That there was a violation of the"Cone Of Silence" whereby representatives of Deerfield Beach Cafe LLC had a look at Class Acts presentation with the City's purchasing manager in violation of the cone of silence.
The city has entered into a new lease with the current owner of Ocean's 234 Danielle Rosse and was expecting the current operator Class Act  DBA Deerfield Cafe to vacate the restaurant by October 28th a day after expiration.
Online records show the  Danielle Rosse revocable trust registered the name Deerfield Beach Cafe LLC on April 5 2023.
There seems to be an issue with using the name Deerfield Beach Cafe which is registered with the State of Florida as a "fictitious name" owned by Class Act Restaurant Group LLC. It appears you can register a corporation or LLC even if another person uses that name and has registered it as a fictitious name.
Fictitious Name Detail
Fictitious Name
DEERFIELD BEACH CAFE
Filing Information

Registration Number
G12000090729
Status
ACTIVE
Filed Date
09/16/2012
Expiration Date
12/31/2027
Current Owners
1
County
BROWARD
Total Pages
3
Events Filed
2
FEI/EIN Number
46-1485718
Mailing Address
4431 SW 64TH AVENUE
115
DAVIE, FL 33314
Owner Information
CLASS ACT RESTAURANT GROUP, LLC
202 SE 21ST AVENUE
DEERFIELD BEACH, FL 33441
FEI/EIN Number:
 46-1485718
Document Number:
 L12000057636
Deerfield-News.com has reached out to the city of Deerfield Beach,but usually when litigation is pending they will not comment. If the city responds with any communication on the subject we will post it here.We have also requested a copy of the lawsuit  and or countersuit from city clerk Heather Montemayor.
We have since bought the Electronically Certified Court Record and have read the plaintiff Class Act restaurant Groups complaint.
Detail by Entity Name
Florida Limited Liability Company
DEERFIELD BEACH CAFE, LLC
Filing Information
L23000157246NONE04/05/202304/05/2023FLACTIVE
Principal Address
202 NE 21st Ave
Deerfield Beach, FL 33441
Changed: 08/09/2023
Mailing Address
245 NE 21ST AVE
STE 307
Deerfield Beach, FL 33441
Changed: 08/09/2023
Registered Agent Name & AddressASSOCIATED CORPORATE SERVICES, LLC
6111 BROKEN SOUND PARKWAY NW SUITE 200
BOCA RATON, FL 33487
Authorized Person(s) DetailName & Address
Title MGR
THE DANIELLE ROSSE REVOCABLE TRUST
1080 SW 17TH STREET
BOCA RATON, FL 33486