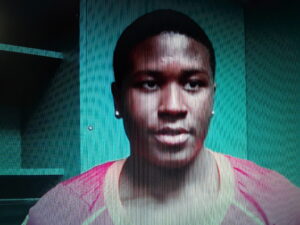 Deerfield-News.com-Deerfield beach, Fl-The second Deerfield Beach Buck drafted into the NFL this week is Jason Stowbridge. The Miami Dolphins have picked Stowbridge, who played at North Carolina after Deerfield Beach High School.
From- Miamidolphins.com
Versatile, definitely versatile."
Miami Dolphins fifth-round draft pick, No. 154 overall, kept it short and sweet when asked about the best thing he brings to the defensive line.
Standing 6-foot-4, 275 pounds, Jason Strowbridge offers position flexibility, athleticism, length and power.
The Deerfield Beach High School product returns home to South Florida to play in a stadium he attended as a child.
"Being from Deerfield, 40 minutes from the stadium, it means everything to come back and play for your hometown team," Strowbridge said.
Strowbridge is heavy-handed, showcases two-gap ability, position versatility and he's the type of character and leader the Dolphins covet in the locker room. His college defensive line coach, Tim Cross, discussed his star pupil's work ethic.
"What stands out the most [about Strowbridge], since I've met him is his work ethic is unbelievable," Cross said. "Very coachable young man. Super quick. Really wants to learn and get better every single day. He leads by example, not real loud, but leads by example. Works his tail off. Tries to get better at some aspect of his game every single day. He's strong. He's twitchy. He has pass-rush ability. He's tough with his hands. He's a tough kid."
Strowbridge lined up all over the North Carolina defensive line. In 2019, he played 283 snaps in the B gap, 272 over the tackle as the 4 technique, 111 outside of the tackle and 23 in the A gap according to Pro Football Focus. He even had eight reps off the ball as a stand-up linebacker.
Strowbridge's production was consistent the last two seasons. He picked up 10 sacks and made 43 run stops (tackles within two yards of the line of scrimmage) in 2018 and 2019 combined. During his three years on the field at North Carolina, Strowbridge played 1,728 snaps. PFF Lead Draft Analyst Mike Renner loves Strowbridge's ability to hold the edge against the run.
"He'll fit teams in need of base run-stuffing ends," Renner writes. "One hand was often enough for him to bring down running backs [because of] of legit grip strength. A classic 3-4, two-gapping defensive end built with a large tackle radius, and the ability to stack, shed, and make plays against the run. Gifted quickness for a big fella that can get by the offensive line in a blink on stunts and slants."
Even at 275 pounds, Strowbridge's quick feet and athleticism showed up during his on-field workout at the NFL Scouting Combine.
Strowbridge ran impressive times across all speed and agility metrics. He ranked in better than the 90th percentile in his 40-yard dash (4.89), the 20-yard shuttle (4.37) and the broad jump (113 inches). He was better than the 75th percentile in his 10-yard split (1.72), three-cone (7.45) and vertical (31 inches).
NFL.com's Lance Zierlein notes several traits that Defensive Line Coach Marion Hobby has preached as staples on his Dolphins front.
"Strowbridge will give opponents a physical challenge with good length, toughness and hand usage at the point of attack. He flashed at the Senior Bowl and has upside as a reduced rusher in an even front on passing downs."