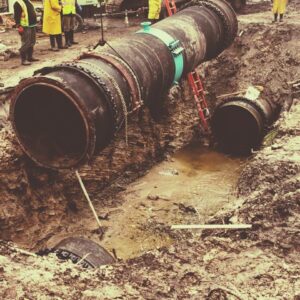 Deerfield-News.com-Deerfield Beach, Fl- Fort Lauderdale just had five recent major water main breaks raising questions of South Florida's infrastructure. Citizens across South Florida have become increasingly concerned about the condition of our water and sewer pipes. Deerfield Beach had two major water main breaks in 2019 one that had West Hillsboro shut down for days another caused by a motor vehicle accident. Deerfield-News.com has requested the public records from the city of Deerfield Beach on how many water main breaks we have had in the last five years. As well we have requested the age of the water and sewer pipes around the city.
The city of Deerfield beach Communications Director Rebecca Median Stewart told us the following."
The plans if any, to repair or replace current pipes?
"The City is currently in the process of evaluating the age and condition of the pipes throughout the city. Once the assessment is done on the infrastructure, we will then be able to determine the upgrades that need to be done, and where they need to be done.  This is a lengthy process that we began as part of a master plan development that started about a year ago."
Copyright All Rights Reserved Deerfield-News.com 2014-2020