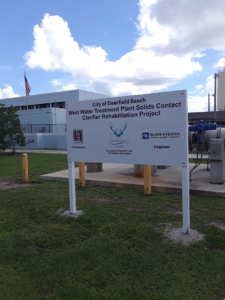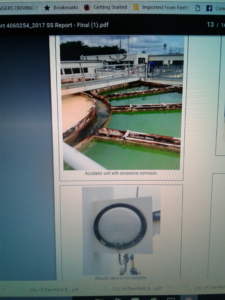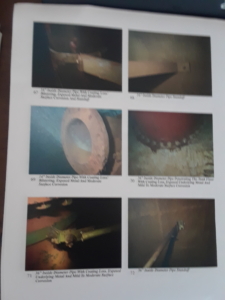 Deerfield-News.com-Deerfield Beach, Fl-What is in our water? How is our water? What improvements has the City of Deerfield Beach recently made as indicated by the sign pictured above which has just been taken down?
We hope the City of Deerfield Beach will share the good news of the recent updates to our treatment plant on Goolsby Boulevard.
Has the City Of Deerfield Beach passed our most recent test from the Florida Department of Health?
Remember when Deerfield-News.com received photos of our dilapidated water treatment plant from the State of Florida Department of Health, by accident. Yes, the State of Florida who tests Deerfield's water treatment plants was trying to hide behind the Florida statute that exempts things from public record requests. In fact, after we received the photos they sent us showing how bad our water and water treatment plant were, they tried to have us not publish them.
That is correct folks 36 times we failed our state tests and your mayor and the city wanted to allude to the fact Deerfield-News.com was creating panic.
No one is or was creating panic just delivering the facts as they, themselves gave them to us.
Well, it is that time of the year again to find out how the City of Deerfield Beach's drinking water has done on testing from the Department of Health. We have recently requested those public records and as soon as we receive them we will post them,
COPYRIGHT-All Rights Reserved Deerfield-News.com-2014-2020