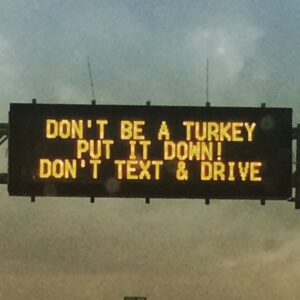 Deerfield-News.com-Deerfield Beach, Fl-Tuesday a new Florida law takes effect about hands-free driving, but it does not go far enough. Anyone driving if Florida knows we need hands free at all time, not just in school zones. Even with the no texting and driving, folks are still doing it and enforcement seems weak. Anyone driving on a Florida road has been alongside or behind drivers so distracted talking they are causing a traffic flow problem as well as a safety issue.
TIME FOR ALL TO HAVE BLUETOOTH AND NOT BE TALKING AND TEXTING WITH A CELL PHONE IN THEIR HANDS
TEXTING WHILE DRIVING. Lawmakers passed a bill (HB 107) that strengthened the state's ban on texting while driving by making it a "primary" offense, allowing police to pull over motorists for texting behind the wheel. Most of the measure took effect on July 1. But starting Tuesday, it will require motorists to go hands-free on wireless devices in school and work zones. The law directs law enforcement officers to provide verbal or written warnings until the end of the year for motorists who don't put down cell phones in those areas. Tickets will start to be issued Jan. 1, punishable as a moving violation with three points assessed against the driver's license.