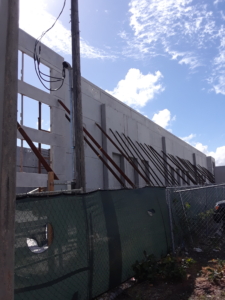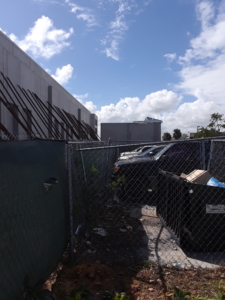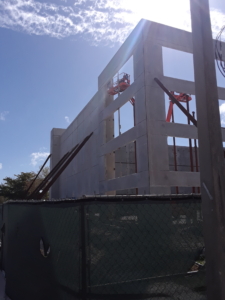 Deerfield-News.com-Deerfield Beach, Fl-Deerfield Beach has become a haven for "Rehab Centers ", "Halfway Houses", "Storage Facilities"  and " Rub N Tug Massage Parlors. Some in town have now called us "Boca's Closet" as we have too many self-storage businesses dotting the city. Seems if you are in the self-storage business and give a grand or two in donations to our Mayor you are in, done deal everything gets approved ipso facto."
The latest monstrosity is being built along Dixie Highway and Hillsboro Boulevard where the old Deerfield Builders Supply was located.
In a city rife with more than enough issues including a water treatment plant that needs $14.6 Million dollars in repairs. Deerfield residents also face a 39 Million Dollar bond that citizens were not allowed to vote on, and a stormwater tax being proposed amongst other things.