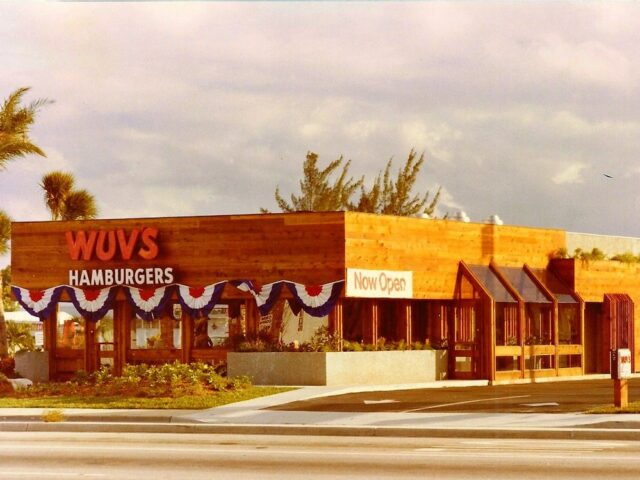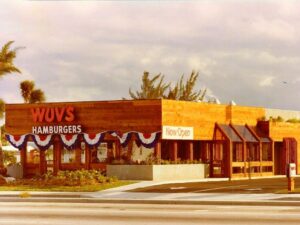 Deerfield-News.com-Deerfield Beach, Fl-Entrepreneur Jack Penrod had the South Florida based hamburger chain up and running in 1975. The first Wuvs location opened in Boca Raton, Florida, on December 10th, 1975. Penrod was a McDonalds franchisee with 16 units in South Florida prior to entering into the Wuvs venture. Penrod sold his McDonald's stores back to McDonald's and pursued his dream of starting Wuvs.
The Optimum Bank at 2215 West Hillsboro Boulevard was once a Wuvs , do you remember the other one in Deerfield Beach?
What was Crabby Jack's on the southwest corner of Tenth Street and Federal Highway was originally a Wuvs.
Wuv's was famous for fresh, never-frozen burgers, the toppings bar, fresh-cut fries, chili, biscuits, and Wuv Juice
Wuvs were a hit from 1975 to 1981 when founder Jack Penrod was quoted as saying" as he filed for Chapter 11 protection
Penrod also owned Penrods on the Beach and the world-famous Elbo Room in Fort lauderdale.
We got ourselves in a hole, and we can't get out of it

pHOTO bURGERBEAST.COM