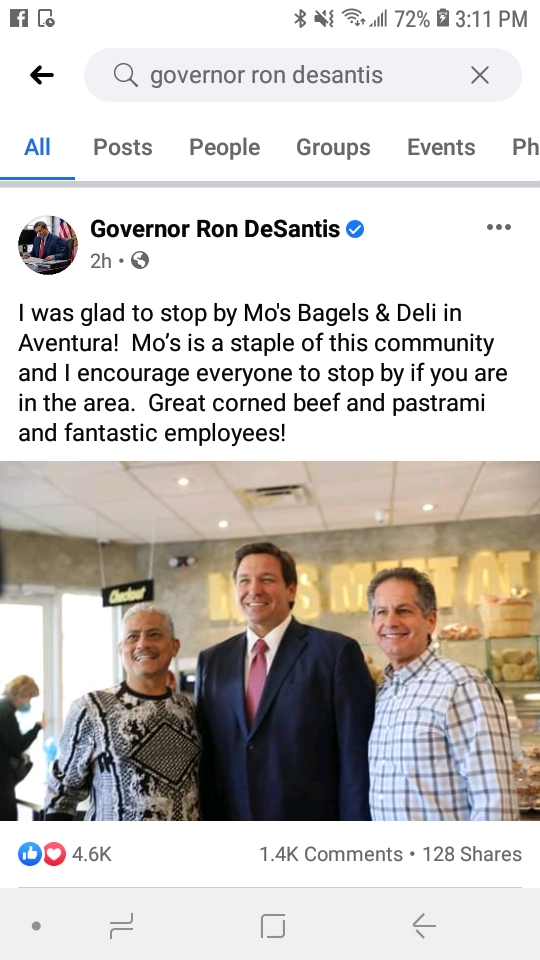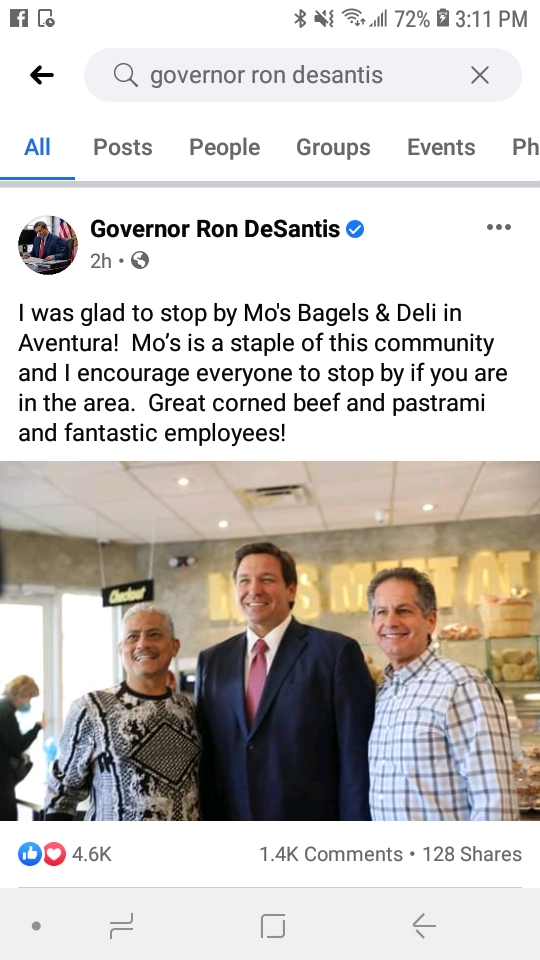 GOVERNOR STILL SETS POOR EXAMPLE NOT WEARING A MASK
Deerfield-News. com-Deerfield Beach, Fl-As of 3.30 pm on 2/04/2021 there are 460,494 Americans dead from Cornavirus. There are 27,698 people that have died from the virus in Florida. Even with the staggering death toll mounting as Americans await their chance for a shot of the vaccine Governor Descants defies science and does not wear a mask when visiting a South Florida bagel shop.Not a good case of leading by example. The owners of Mo's Bagel and Deli in Aventura and now in Hallandale should be ashamed.
Unlike the former Boca Raton raw bar and restaurant whose slogan was "Eat At Moe's" in this case Do Not Eat At Mo's.
Wear a mask!