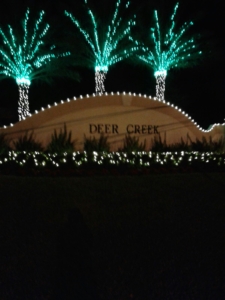 Deerfield-News.com-Deerfield Beach, Fl-Like the Rolling Stones song said Rats on the Westside, bedbugs uptown. Well, it appears the DBPR inspector spotted a rat on the wall during his inspection along with droppings. this is a must-read report.
SHAME ON YOU DEER CREEK COUNTRY CLUB!
CERTAINLY, YOU KNEW YOU HAD a RODENT PROBLEM!
Name: DEER CREEK COUNTRY CLUB License Number: SEA1609180
Rank: Seating License Expiration Date: 12/01/2021
Primary Status: Current Secondary Status: Active
Location Address: 2801 DEER CREEK COUNTRY CLUB BLVD
DEERFIELD BEACH, FL 33442
Inspection Type Inspection Date Result High Priority Violations Intermediate Violations Basic Violations
Routine – Food 01/12/2021 Facility Temporarily Closed
Operations ordered stopped until violations are corrected.
More information about inspections.
A summary of the violations found during the inspection are listed below. The department cites violations of Florida's sanitation and safety laws, which are based on the standards of U.S. Food and Drug Administration's Food Code. High Priority violations are those which could contribute directly to a foodborne illness or injury and include items such as cooking, reheating, cooling and hand-washing. Intermediate violations are those which, if not addressed, could lead to risk factors that contribute to foodborne illness or injury. These violations include personnel training, documentation or record keeping and labeling. Basic violations are those which are considered best practices to implement. While most establishments correct all violations in a timely manner (often during the inspection), the division's procedures are designed to compel compliance with all violations through follow-up visits, administration action or closure when necessary.
36-34-5 Basic – Ceiling/ceiling tiles/vents soiled with accumulated dust and mold-like substance throughout kitchen. **Warning**
08B-19-4 Basic – Food contaminated by rodent droppings . See stop sale. -Observed rodent droppings on cans of chipotle sauce. **Warning**
23-09-4 Basic – Soiled reach-in cooler gaskets. -Observed soiled residue buildup on True refrigerator gasket. **Warning**
14-17-4 Basic – Walk-in cooler and freezer shelves with rust that has pitted the surface. **Warning**
01B-01-4 High Priority – 2 dented cans present. See stop sale. **Warning**
35A-19-4 High Priority – Live rodent present. -Observed 1 live rodent crawling on wall in dry storage area. **Warning**
08A-02-6 High Priority – Raw animal food stored over or with ready-to-eat food in a freezer – not all products commercially packaged. -Observed raw chicken and beef stored over chicken stock in walk in freezer. Operator removed and stored properly. **Corrected On-Site** **Warning**
35A-04-4 High Priority – Rodent activity present as evidenced by rodent droppings found. -Observed approximately 30 rodent droppings in dry storage area -Observed 6 rodent droppings on cans containing chipotle sauce. -Observed 5 rodent droppings behind Alto-Shaam food warmer in kitchen. **Warning**
02C-02-5 Intermediate – Ready-to-eat, time/temperature control for safety food prepared onsite and held more than 24 hours not properly date marked. -Observed no date marked on cooked chicken and potatoes stored in walk-in cooler. As per operator, both items were cooked on 01/11/2021. **Warning**
53B-14-5 Intermediate – Required employee training expired for some employees. To order approved program food safety material, call DBPR contracted provider: Florida Restaurant and Lodging Association (SafeStaff) 866-372-7233. **Warning**
2601 Blair Stone Road, Tallahassee FL 32399 :: Email: Customer Contact Center :: Customer Contact Center: 850.487.1395
The State of Florida is an AA/EEO employer. Copyright 2007-2010 State of Florida. Privacy Statement