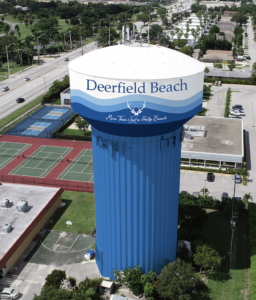 Deerfield-News.com-Deerfield Beach, Fl-No good deed goes unpunished. Last night Deerfield Beach amended emergency order 20-04 to in addition to other things "STRONGLY ENCOURAGE" those in public to wear a mask. The reaction from Deerfield Beach resident varies from not being happy to where and how do I get a mask, is the city providing masks?
Others have questioned the legality of such an order and say it goes contrary to state statutes about wearing a mask.
The internet has many different videos of creative Americans making their own homemade masks a simple Google search will bring you there.
Lisa Ross If y make a mask is should be from 100 percent cotton which is equivalent to a surgical mask which should prevent exposure to viruses. Masks made from anything else I read are totally useless and offers no virus protection.

Just stating what I read so no backlash please.

Wilcox Margeaux 

Ok so now on top of trying to find necessity supplies and no income because let's face it no one's received their stimulus check. We're supposed to now buy masks wait for them to come which is now taking at least 2 weeks for delivery….who can make masks at home I don't have any sewing equipment or extra fabric lying around I don't even have paper towels at this point ughhh

Claude Reigns 

So who is giving me new masks? I haven't been able to get toilet paper, alcohol, hydrogen peroxide, or masks in over a month! Will the city be providing them outside every open store?

Donna Lavoie 

Good!! I went to Walmart on Military Trail today, and while the store was doing it's very best, I was shocked by the number of people with no masks!!

Top Fan

Sandy Serpa Who is giving out masks? What am I to do if I don't have any? This is ridiculous. Is anyone supplying masks, because you can't just go buy them

😓

😓

😓