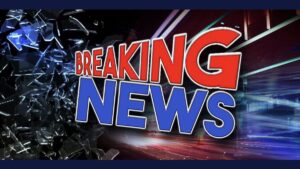 Deerfield-News.com-Deerfield Beach,Fl-
DEPUTY ARRESTED ON CHARGE OF CHILD ABUSE
BSO Case Number:

IA2019-0137
Time:

Approximately 2 p.m.
Jurisdiction:

Pompano Beach
Place of Occurrence:

1010 N.W. 31st Ave., Pompano Beach
Victim(s):

15-year-old female student
Suspect(s):

Broward Sheriff's Office Deputy Willard Miller, 38, male
Personnel with the Broward Sheriff's Office Internal Affairs Division arrested a school resource deputy on one count of child abuse without great bodily harm.
BSO School Resource Deputy Willard Miller turned himself in Tuesday morning, November 5 at the Public Safety Building.
The incident occurred approximately 2 p.m. on September 25 at Cross Creek School, located at 1010 N.W. 31st Ave. in Pompano Beach. Deputy Miller is seen on Broward County Public Schools (BCPS) surveillance video grabbing a 15-year-old female student by the neck and slamming her to the ground.
BCPS Special Investigative Unit reported the incident to BSO's Internal Affairs Division on September 27. Upon immediate review of the video, Deputy Miller was removed from the school and placed on restricted administrative assignment on September 27.
After further investigation, detectives formally presented the case to the State Attorney's Office on October 23.
Miller was suspended without pay on October 28.
You can access the school surveillance video by clicking 
here.
INVESTIGATORS:
IA Sgt. E. Girado (PC)
Capt. S. Champagne and Lt. B. Lindquist, IA
THIS REPORT BY:
Veda Coleman-Wright/Dir. of PIO
Nov. 5, 2019                     1130