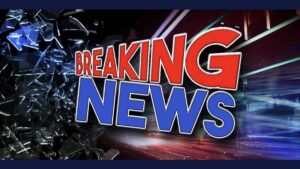 Deerfield-News.com-Pompano Beach, Fl-From BSO-
MAN FATALLY SHOT WHILE CONFRONTING EX
BSO Case Number: 11-811-005391
Jurisdiction: Pompano Beach
Place of Occurrence: 512 S.W. 1st Court, Pompano Beach
Victim 1: Kemeisha Gordon, 31, female, 6/20/87, 512 S.W. 1st Court, Pompano Beach
Victim 2: Jermaine Gray, 35, male, 1/27/83, 2000 S.W. 81st Ave., North Lauderdale (DECEASED)
Subject: Richard Monoroth, 36, male, 10/18/82, 216 Lake Pointe Dr., Oakland Park
Broward Sheriff's Office homicide detectives are investigating the events that led to a fatal shooting Sunday night in Pompano Beach.
At approximately 5:30 p.m. Nov. 18, Jermaine Gray arrived at Kemeisha Gordon's home in Pompano Beach where she lives with her two young children. Gray and Gordon had dated briefly. Preliminary investigation suggests that Gray had gone there to confront Gordon over their relationship. Richard Monoroth, Gordon's current boyfriend, was in Gordon's home and shot Gray during the altercation.
First responders rendered aid but were unable to save Gray's life. He died at the scene. Monoroth immediately surrendered to responding deputies.
The homicide investigation is ongoing.
Anyone with information can contact BSO Homicide Detective Kevin Nitsch at 954-321-4876. If you wish to remain anonymous, contact Broward Crime Stoppers at 954-493-TIPS (8477) or online at browardcrimestoppers.org. Anonymous tips that lead to an arrest are eligible for a reward of up to $3,000.
INVESTIGATORS:
K. Nitsch, CID Homicide
D11, PBFR
THIS REPORT BY:
Gina Carter/PIO
11/19/18     1230