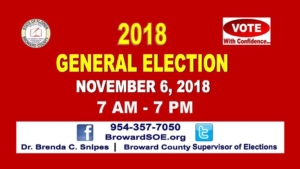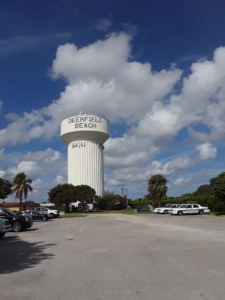 Deerfield-News.com-Deerfield Beach, Fl-Once again Floridians find ourselves in a recount. That is fine that is the system, that is the law.  For those not watching both Senate and our Governor races have tightened and may warrant recounts by statute.
Our issue is why are Deerfield Beach residents not voting for mayor and commissioner in general elections on "Election Day"?
Our thoughts are to get the highest voter turnout in municipal elections for Deerfield Beach. Like other cities in Broward, Deerfield Beach should be electing a mayor and commissioners on "Election Day".
The first Tuesday after the first Monday in November in an even year designated for national elections in the U.S. and observed as a legal holiday in many states.
Time Deerfield Beach residents vote for Mayor and commissioners on" Election Day" so we will not have city commissioners that get elected with 552 votes. Not important that it has always been done this way as some say, time for a change for the better.
When we vote is up to us, not the 4 commissioners and Mayor Ganz. Time to insist our city elections are on "Election Day" so we have the maximum amount of Deerfield Beach voters electing our city officials.