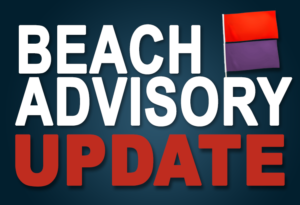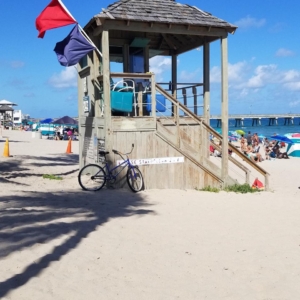 Photo- Connie Lee
Deerfield-News.com-Deerfield Beach, Fl-Just in from the city of Deerfield Beach. –
City News & Events
Posted on: October 12, 2018
Advisory Update Very Low Concentrations of Red Tide Detectable in Deerfield Beach
The City of Deerfield Beach would like residents and visitors to be aware that water samples taken on Wednesday, October 10, 2018, by Broward County in coordination with Florida Fish and Wildlife Conservation Commission (FWC), show very low concentrations of naturally-occurring red tide. These results show a lesser concentration than the sample taken on Monday. Additional water samples will be collected today with results provided early next week.
The City will fly Yellow and Purple flags, which indicate cautionary conditions, and marine pests. Also, the International Fishing Pier has returned to its normal operations and hours including the reopening of the T-portion of the pier. The fishing restriction has been lifted and anglers may resume fishing from the pier "at your own risk.".
According to FWC, the concentrations observed in this area are much lower than the high concentrations observed on the Gulf coast.
Red tide has been documented in Florida since the 1840's and can be transported around the Gulf of Mexico as coastal waters move with winds and currents. Some red tides have even been carried by the Gulf Stream current into the Atlantic Ocean as far north as Delaware. Since the early 1950's, red tide has been documented on the east coast eight times. Red tides on the east coast are rare and typically last for shorter durations than those on the Gulf coast.
Health and Safety
Some people experience respiratory irritation (coughing, sneezing, tearing and an itchy throat) when the Florida red tide organism, K. brevis, is present and winds blow onshore. Offshore winds usually keep respiratory effects experienced by those on the shore to a minimum. The Florida Department of Health advises people with severe or chronic respiratory conditions, such as emphysema or asthma, to avoid red tide areas.
For more information on Red Tide, residents and visitors are encouraged to call 1-866-300-9399 or visit http://myfwc.com/research/redtide/faq/.