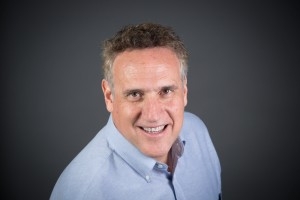 Deerfield-News.com-Deerfield Beach, Fl- The citizens of Deerfield Beach have a way to help those concerned city employees and citizens that know city hall has run amuck. We need to break up the rubber stamp "Ganz Machine" and elect Herz.In a city rife with scandals, from sexual ones in city hall and other departments between employees resulting in promotions and cronyism and nepotism. To former Mayor Peggy Noland 's undue influence on her daughter's position,  scandals, hidden lawsuits both from citizens and employees and more. The time has come for Deerfield Beach to have a businessman who cannot be silenced after 3 minutes and will represent his district well!
Deerfield-News.com has independently reported of the city of Deerfield Beach employees who have come forward off the record about affairs upper management is having or had with others who have promoted up the ranks quickly. This is not limited to only city employees and department heads but involves high up BSO officials as well. Deerfield-News.com has spent plenty of dollars and hours reviewing the public records that have been released we are still waiting for others.
Worth repeating the piece we published earlier from Dan Herz candidate for District One City commissioner-
ANOTHER SCANDAL ROCKS DEERFIELD BEACH CITY HALL
At the Deerfield Beach City Commission meeting on Wednesday night District 1 Commissioner candidate Dan Herz delivered a powerful speech accusing the city of outright lying to him on a Freedom Of Information Request to cover up a city party during the workday held at the city owned Hillsboro Community Center where alcohol was served. This infraction of the rules led to the forced resignation of the city's Parks & Recreation's director, David Miller. However as you will see from reading excerpts from Herz's speech below there is a lot more to the story:
I recently filed a Freedom Of Information (FOI)  request for a list of all entities that rented or used space at the City owned Hillsboro Community Center, located at 50 Hillsboro Technology  Drive on Friday July 13th.  The city's response to my FOI request was that NO SUCH RECORD EXISTS. I found it very interesting that no record exists so I went to the Hillsboro Community Center and took some pictures. The first picture was a picture of a big red binder that sits at the front desk when you walk in entitled, Hillsboro Community Center, 3 month schedule booking binder. The next picture I took was of a typical page inside the big red binder, showing who reserved the facility, every day of the week, from 8 am to 10 pm. So how could the city lie to me and say they have no record of who used the Hillsboro Community Center on Friday July 13th? What was the city trying to cover up?
Three independent witnesses have told me what went on at the Hillsboro Community Center on Friday July 13th. It seems the Park & Recreation dept. decided to have a little party that day to build employee morale.  The trouble at the party started when the Superintendant Of Community Events, Allison Fitzsimmons & The Superintendent Of Recreation, Elizabeth Ricci,  brought in beer from their car to the party. Where did this beer come from? Well, you may remember at last week's CRA meeting Allison Fitzsimmons reported to the CRA on city beer sales at their booth at the July 4th beach festival. What she failed to report on was what she did with the leftover beer! Now you know what happened with the leftover beer! By the way the rules for the Hillsboro Community Center, found on the city's website clearly states, " ALCOHOLIC BEVERAGES IN ANY FORM IS NOT ALLOWED ON CITY PROPERTY". A few days after the party the Assistant Director Of Parks & Recreation, Cassie Waren,  goes to see the Assistant City Manager, Kara Petty & tells her that the head of Parks & Recreation, David Miller, allowed beer at a city venue, while in city uniforms and driving city vehicles. Of course it is only a coincidence that after this happened, David Miller is now resigning  to pursue other interests.  And what about the two high ranking city employees, Fitzsimmons & Ricci (Mayor Peggy Noland's daughter)  who brought the beer into the Hillsboro Community Center in the first place and exposed the City to huge potential liability? Well, in the environment that City Manager BURGESS HANSEN has created in Deerfield Beach, these two employees are friends with the right people, so don't expect any punishments or repercussions to come their way!
Now I'm not naive enough to think the Commissioners & the Mayor are going to do ANYTHING about what I have brought to light or that they even care but at least I want the CITIZENS to know what really goes on within this city!
If you were also wondering why the city employees came to me instead of their supervisors they all told me it was because of the fear of retribution from the city if they came forward