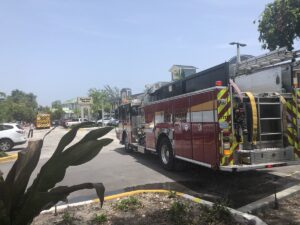 Deerfield-News-Deerfield Beach, Fl-Broward Sheriff's Office Fire Rescue is working a Hazmat scene (smell of gas) in a commercial structure: 626 S Federal Hwy. Northbound S Federal Hwy closed down to one lane in the area.
BSO Fire Rescue has capped the gas leak at 626 South Federal Highway. Traffic has resumed on US 1 all lanes are again open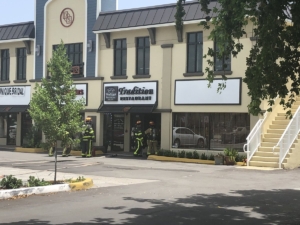 #BSFR is operating at a wires down call with a civilian injury in @Deerfieldbeach 286 SW 1 Terrace. Pole down, traffic being diverted @insideFPL has been notified.
One injury has been reported. A tractor-trailer got entangled in low hanging powerline and the pole snapped injuring one man. The injured man was transported to Broward Health North. This is the second incident in Deerfield Beach in just a few days involving downed power lines.