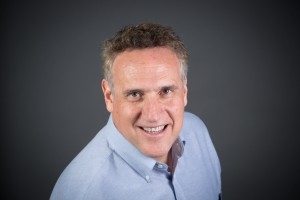 Deerfield-News.com-Deerfield Beach, Fl-From- Deerield Beach Politics-
Deerfield-News.com supports Dan Herz for city commissioner!
The Following are excerpts from a speech I made at the November 1, 2016 Commission meeting regarding the Pay & Class Study (I was not allowed to finish reading it that night):
Now on to the Pay & Class Study. Commissioner Battle, you should be proud of yourself. As you stated at the September 6, 2016 Commission Meeting, " I'm the one who pushed for the Pay & Class study. You said we can't keep beating on the backs of city employees & working them to death, & I hate it when people come before this commission and say we need to CUT salaries. You went on to say if we're not doing it for the employees money wise then we need to compensate them with benefits. You then concluded by saying the employees need an increase in salary, benefits AND/ OR BOTH.
Let's look at the report especially the employee benefit section. I have been saying for some time now that the employee benefits package in DB is superior to any other Broward City and this makes up for a slightly lower salary for the rank & file. Let me quote you from section 4.4 of the study, THE BENEFITS SURVEY SUMMARY: ……………………………………………
Commissioner Miller, you were very astute when you said last meeting that the "rank & file" workers in DB compared well to their counterparts in private industry. You knew that, I knew that, so can anyone answer why we had to waste $56,000 of the taxpayers money to tell us what we already knew?? Well, Commissioner Battle I guess this report helped to justify why the employees needed a 2.5 % guaranteed cost of living increase to go along with the up to 3% merit increase for a total of 5.5% salary increase this year while the taxpayers of Deerfield Beach got to see their property taxes go up compared to last year's rollback rate!!
Commissioner Battle I know your 20 PLUS years working for the government may have led to you forgetting one very important fact that I will illustrate with this Deerfield Beach ORGANIZATIONAL chart from the city's budget. You may not be able to read the top line from so far away but it says CITIZENS at the top NOT EMPLOYEES!!! As a matter of fact Commissioner Battle after studying this report & the new salary structure I was wondering if maybe you could help me get a job with the city??