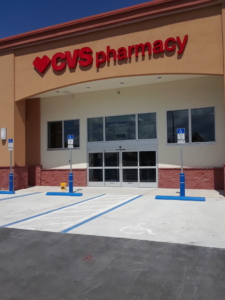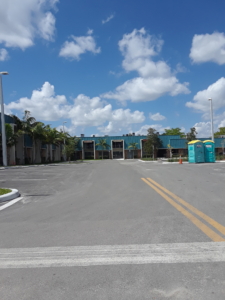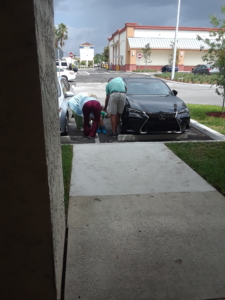 Deerfield-News.com-Deerfield Beach, Fl-The long-awaited free-standing CVS with a drive-thru is opening today.The CVS which is moving from Trail Plaza where it was originally an Eckerds is long overdue. That store was in desperate need of remodeling for a decade.
The CVS which caused the demolition of one-third of the original front building in Century Plaza, and an ADA parking ramp controversy causing seniors to slip and fall is here.
Hopefully, it is not going to worsen the already traffic bound use of Century Plaza for motorists who want to avoid the traffic at Military and Hillsboro. They cut through the shopping center coming eastbound on Hillsboro, speeding thru Century Plaza "running stop signs" exiting onto Military Trail usually going south. Now anyone that has driven this plaza knows on a good day you are taking your life in your hands just backing up and driving in here, walk at you own peril through the parking lot.
(This is a hint for BSO traffic enforcement)
The dynamics of CVS who had full control of this project according to Brixmor, NADSAQ the property owner and the city made for a three-way mess that has left the other tenants and their mutual customers at risk. The city of Deerfield Beach is the third wheel in this, for lack of eliminating the curbing that was not needed and allowing the elimination of walkway ramps for the handicapped and elderly.