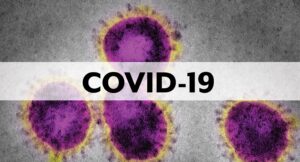 Deerfield-News.com-Deerfield Beach, Fl-The American Academy of Otolaryngology is seeking the inclusion of Anosmia be added to the list of screening tools. Cases in Europe studied by ENT's in  Great Britain have indicated the first symptoms of many patients in China and South Korea was the loss of smell and taste.
AAO-HNS: ANOSMIA, HYPOSMIA, AND DYSGEUSIA SYMPTOMS OF CORONAVIRUS DISEASE
Anecdotal evidence is rapidly accumulating from sites around the world that anosmia and dysgeusia are significant symptoms associated with the COVID-19 pandemic.  Anosmia, in particular, has been seen in patients ultimately testing positive for the coronavirus with no other symptoms. We propose that these symptoms be added to the list of screening tools for possible COVID-19 infection.  Anosmia, hyposmia, and dysgeusia in the absence of other respiratory disease such as allergic rhinitis, acute rhinosinusitis, or chronic rhinosinusitis should alert physicians to the possibility of COVID-19 infection and warrant serious consideration for self-isolation and testing of these individuals.
Source www.Entuk.org
Additional Related News: Loss of sense of smell as marker of COVID-19 infection [Source: ENTUK]
Loss of sense of smell as marker of COVID-19 infection
You are here
Post-viral anosmia is one of the leading causes of loss of sense of smell in adults, accounting for up to 40% cases of anosmia. Viruses that give rise to the common cold are well known to cause post-infectious loss, and over 200 different viruses are known to cause upper respiratory tract infections. Previously described coronaviruses are thought to account for 10-15% cases. It is therefore perhaps no surprise that the novel COVID-19 virus would also cause anosmia in infected patients.
There is already good evidence from South Korea, China and Italy that significant numbers of patients with proven COVID-19 infection have developed anosmia/hyposmia. In Germany it is reported that more than 2 in 3 confirmed cases have anosmia. In South Korea, where testing has been more widespread, 30% of patients testing positive have had anosmia as their major presenting symptom in otherwise mild cases.
In addition, there have been a rapidly growing number of reports of a significant increase in the number of patients presenting with anosmia in the absence of other symptoms – this has been widely shared on medical discussion boards by surgeons from all regions managing a high incidence of cases. Iran has reported a sudden increase in cases of isolated anosmia, and many colleagues from the US, France and Northern Italy have the same experience. I have personally seen four patients this week, all under 40, and otherwise asymptomatic except for the recent onset of anosmia – I usually see roughly no more than one a month. I think these patients may be some of the hitherto hidden carriers that have facilitated the rapid spread of COVID-19. Unfortunately, these patients do not meet current criteria for testing or self-isolation.