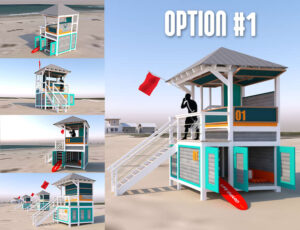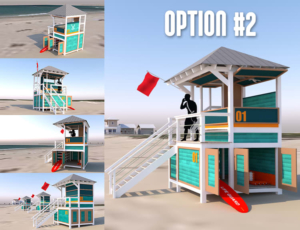 Deerfield-News.com-Deerfield Beach,Fl-
HEY #DFB – WE NEED YOUR INPUT
#OceanRescue helped contractors come up with the best, most functional lifeguard stand that suits their needs so they can mind the ocean and make sure everyone who visits our beach stays safe. Now it's up to you to decide which version works best for our beach!
Answer the poll and vote OPTION1 OR OPTION2 now!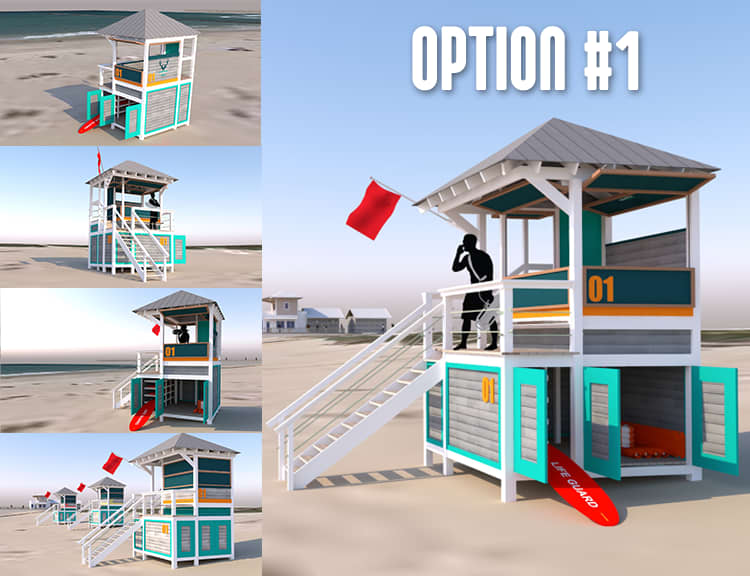 Option 1:
Washed & weathered look with DFB teal accents
Each stand will have a different color number to mark its spot and make wayfinding easy
Multi-colored buck logo on backside
Storage area below will house lifeguard materials and equipment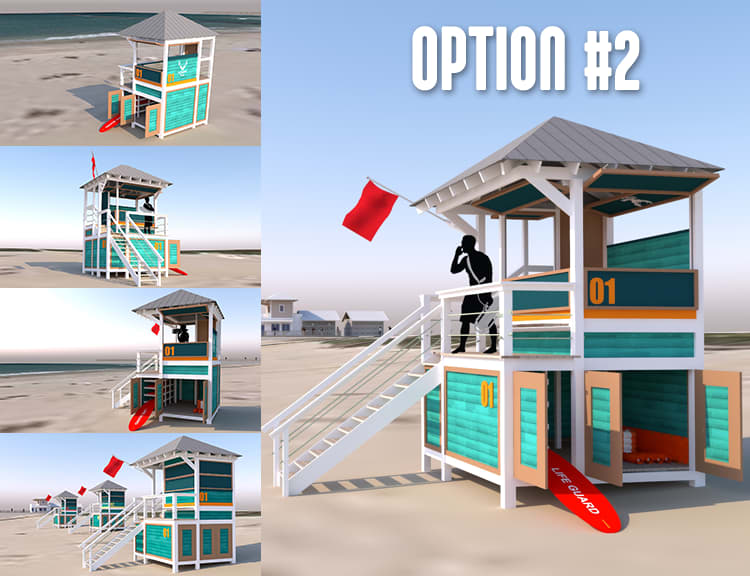 or Option 2
Mostly teal with creamy beige-colored accents
Each stand will have a different color number to mark its spot and make wayfinding easy
All white buck logo on backside
Storage area below will house lifeguard materials and equipment