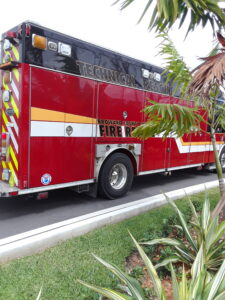 Deerfield-News.com-File photo
Deerfield-News.com-Deerfield Beach, Fl-The incident at PDQ/Target shopping center last night was the following.
Call came in as an accident with injuries at 10:35 pm Powerline and Hillsboro.
Comments were: person lying in roadway possibly struck by vehicle.
Person was intoxicated, had a laceration to his head. Did not appear to be struck by vehicle and was transported to Broward Health North for evaluation.
Call was closed at 10:57 pm
Michael B. Kane, MPA
Battalion Chief
Broward Sheriff Fire Rescue & Emergency Services Department