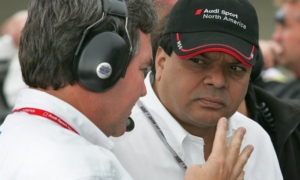 Deerfield-News.com-Deerfield Beach, Fl-Sportscar365.com reported earlier this morning Devinder Maraj had died in a boating accident. Boca Raton Police Public Information Officer Jessica Desir has confirmed that Boca Raton police divers have retrieved the body of Devinder Maraj owner of Champion Porsche and Audi.
Police divers found Maraj early this morning he was 65.
Maraj was a guest at the Boca Raton Resort and Club when after an apparent boating accident he drowned.
While well known in South Florida automotive circles as Dave Maraj .  Maraj had built one of the most successful teams in North America, which delivered five American Le Mans Series championships as well as overall victory at Le Mans in 2005.