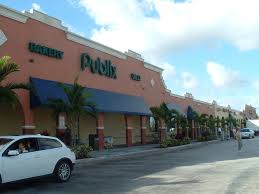 Deerfield-News. com-Deerfield Beach, Fl-More state inspections of Deerfield Beach supermarkets. Again first up Publix at 150 South Federal Hwy. next at-bat is Walmart on Military Trail ,both have met requirements but it sure looks like Walmart could do a lot better.
Florida Department of Agriculture and Consumer Services
Division of Food Safety
FOOD SAFETY INSPECTION REPORT
Chapter 500, Florida Statutes
(850) 245-5520
Visit #: 4115-4002-42
Bureau of Food Inspection
Attention: Business Center
3125 Conner Boulevard, C-26
Tallahassee, FL 32399-1650
NICOLE "NIKKI" FRIED
COMMISSIONER
Name: Publix # 0861 Establishment #: 280606
Owner: Publix Super Markets Inc (Pub) Date of Visit: June 21, 2022
Type: Supermarket Inspected By: TARIQUL ISLAM
Address: 150 S Federal Hwy Deerfield Beach, FL 33441-4128
INSPECTION SUMMARY – Met Inspection Requirements
Any violations observed during this inspection must be corrected to be in compliance with Chapter 500, Florida Statutes, and Rule
5K-4, Florida Administrative Code.
NOTICE OF FEES
To review your account balance or to renew your permit, please visit our Food Permit Center at https://FoodPermit.FDACS.gov.
COS = Corrected on Site
OBSERVATIONS AND CORRECTIVE ACTIONS
P = Priority Citation
(Directly Associated with Foodborne Illnesses)
Pf = Priority Foundation Citation
(Supports or Leads to a Priority
INSPECTION: RISK BASED
COS Violation
Number Citation Description and Observation
Citation Description: Refrigerated, ready-to-eat, time/temperature control for safety food prepared and packaged by
a food processing plant not clearly marked, when opened onsite and held for more than 24 hours, to indicate the date
or day by which the food shall be consumed, sold, or discarded when held at 41°F or less for a maximum of 7 days;
or the day the original container is opened onsite not counted as day 1. 3-501.17(B) Pf
Observation: Deli department: Open bag of mozzarella and cheddar cheese held in walk in cooler for over 24 hours
not date marked. COS: Shredded cheese bag date marked by pic.
21
Pf
x
INSPECTION: GRP
COS Violation
Number Citation Description and Observation
Citation Description: Outer opening not protected against the entry of insects and rodents by filling or closing holes
and other gaps along floors, walls, and ceilings; closed, tight-fitting windows; and solid, self-closing, tight-fitting doors.
Windows or doors kept open for ventilation or other purposes not protected against the entry of insects and rodents
by 16 mesh to 1 inch screens; properly designed and installed air curtains to control flying insects; or other effective
means. 6-202.15
Observation: Produce department: Gap under emergency exit adjacent to produce processing room.Backroom
area: Gap under emergency exit in grocery backroom.
36 o
Citation Description: Warewashing equipment; sinks, basins or other receptacles used for washing or rinsing raw
food or laundering wiping cloths; or drainboards or equipment used to substitute for drainboards not cleaned before
use, throughout the day at a frequency necessary to prevent recontamination of equipment and utensils and ensure
the equipment performs its intended function, and at least every 24 hours when used. 4-501.14
Observation: Bakery department: Brown film build up in 3 compartment sink. COS: 3 compartment sink was
cleaned and sanitized during inspection.
46 x
Citation Description: Plumbing system not maintained in good repair. 5-205.15(B)
Observation: Produce department: 3 compartment sink leaks.
49 o
Page 1 of 3
Print Date: 6/21/2022
Citation Description: Physical facilities not cleaned as often as necessary to keep them clean, or cleaning not done
during periods when the least amount of food is exposed such as after closing. 6-501.12
Observation: Bakery department: Walk in cooler ceiling dusty.Meat department: Chicken walk in cooler walls dusty.
Florida Department of Agriculture and Consumer Services
Division of Food Safety
FOOD SAFETY INSPECTION REPORT
Chapter 500, Florida Statutes
(850) 245-5520
Print Date: May 16, 2022
Visit # 4115-4001-73
Bureau of Food Inspection
Attention: Business Center
3125 Conner Boulevard, C-26
Tallahassee, FL 32399-1650
*4115400173*
NICOLE "NIKKI" FRIED
COMMISSIONER
356772
WAL-MART STORES EAST LP (WAL) Owner Code: WAL
111/Supermarket
702 SW 8th ST Mail Stop 0500 Bentonville, AR 72716-0500
1101 S Military Trl Deerfield Beach, FL 33442-7645
May 16, 2022
WALMART MARKET #3104
Food Entity Number:
Food Entity Name:
Date of Visit:
Food Entity Address:
Food Entity Mailing Address:
Food Entity Type/Description:
Food Entity Owner:
INSPECTION SUMMARY – Met Inspection Requirements
On 5/16/2022, WALMART MARKET #3104 was inspected by TARIQUL ISLAM, a representative of the Florida Department of
Agriculture and Consumer Services. Any violations observed during this inspection must be corrected to be in compliance with
Chapter 500, Florida Statutes, and Rule 5K-4, Florida Administrative Code.
PERMIT APPLICATION INFORMATION
The permit application information was verified with management or a qualified representative.
COMPLIANCE KEY
IN = In Compliance OUT = Not In Compliance N/O = Not Observed N/A = Not Applicable
FOODBORNE ILLNESS RISK FACTORS AND PUBLIC HEALTH INTERVENTIONS
Violation
Number Violation Description
Compliance
Status
1 IN SUPERVISION: Person in charge present, demonstrates knowledge, and performs duties
EMPLOYEE HEALTH: Management, food employee and conditional employee; knowledge,
responsibilities and reporting
2 IN
3 IN EMPLOYEE HEALTH: Proper use of restriction and exclusion
4 IN GOOD HYGIENIC PRACTICES: Proper eating, tasting, drinking, or tobacco use
5 IN GOOD HYGIENIC PRACTICES: No discharge from eyes, nose, and mouth
6 IN PREVENTING CONTAMINATION BY HANDS: Hands clean and properly washed
PREVENTING CONTAMINATION BY HANDS: No bare hand contact with ready-to-eat foods or
approved alternative method properly followed
7 IN
PREVENTING CONTAMINATION BY HANDS: Handwashing sinks properly supplied and
accessible
8 OUT
9 IN APPROVED SOURCE: Food obtained from approved source
10 N/O APPROVED SOURCE: Food received at proper temperature
11 IN APPROVED SOURCE: Food in good condition, safe and unadulterated
12 N/A APPROVED SOURCE: Required records available: shellstock tags, parasite destruction
13 IN PROTECTION FROM CONTAMINATION: Food separated and protected
14 IN PROTECTION FROM CONTAMINATION: Food-contact surfaces: cleaned and sanitized
Page 1 of 5
FDACS 14205 Rev. 07/13
Florida Department of Agriculture and Consumer Services
Division of Food Safety
FOOD SAFETY INSPECTION REPORT
Chapter 500, Florida Statutes
(850) 245-5520
Print Date: May 16, 2022
Visit # 4115-4001-73
Bureau of Food Inspection
Attention: Business Center
3125 Conner Boulevard, C-26
Tallahassee, FL 32399-1650
*4115400173*
NICOLE "NIKKI" FRIED
COMMISSIONER
FOODBORNE ILLNESS RISK FACTORS AND PUBLIC HEALTH INTERVENTIONS
Violation
Number Violation Description
Compliance
Status
PROTECTION FROM CONTAMINATION: Proper disposition of returned, previously served,
reconditioned, and unsafe food
15 IN
16 N/O TIME/TEMPERATURE CONTROL FOR SAFETY FOOD: Proper cooking time and temperatures
TIME/TEMPERATURE CONTROL FOR SAFETY FOOD: Proper reheating procedures for hot
holding
17 N/A
18 N/O TIME/TEMPERATURE CONTROL FOR SAFETY FOOD: Proper cooling time and temperatures
19 IN TIME/TEMPERATURE CONTROL FOR SAFETY FOOD: Proper hot holding temperatures
20 OUT TIME/TEMPERATURE CONTROL FOR SAFETY FOOD: Proper cold holding temperatures
21 IN TIME/TEMPERATURE CONTROL FOR SAFETY FOOD: Proper date marking and disposition
TIME/TEMPERATURE CONTROL FOR SAFETY FOOD: Time as a public health control:
procedures and records
22 N/A
23 N/A CONSUMER ADVISORY: Consumer advisory provided for raw or undercooked foods
24 IN EMPLOYEE HEALTH: Procedures for responding to vomiting and diarrheal events
25 N/A CHEMICAL: Food additives: approved and properly used
26 OUT CHEMICAL: Toxic substances properly identified, stored, and used
27 N/A CONFORMANCE WITH APPROVED PROCEDURES: Conformance with approved procedures
95 IN SUPERVISION: Certified food protection manager
GOOD RETAIL PRACTICES
Violation
Number
Compliance
Status Violation Description
FOOD TEMPERATURE CONTROL: Proper cooling methods used; equipment for temperature
control
31 OUT
36 OUT PREVENTION OF FOOD CONTAMINATION: Insects, rodents, and animals not present
PREVENTION OF FOOD CONTAMINATION: Contamination prevented during food preparation,
storage and display
37 OUT
UTENSILS, EQUIPMENT AND VENDING: Food and nonfood-contact surfaces cleanable, properly
designed, constructed, and used
45 OUT
49 OUT PHYSICAL FACILITIES: Plumbing installed; proper backflow devices
53 OUT PHYSICAL FACILITIES: Physical facilities installed, maintained, and clean
COS = Corrected on Site P = Priority Citation Pf = Priority Foundation Citation
OBSERVATIONS AND CORRECTIVE ACTIONS
(Directly Associated with Foodborne Illnesses) (Supports or Leads to a Priority Citation)
INSPECTION: RISK BASED
Violation
Number Citation Description COS Observation
Page 2 of 5
FDACS 14205 Rev. 07/13
Florida Department of Agriculture and Consumer Services
Division of Food Safety
FOOD SAFETY INSPECTION REPORT
Chapter 500, Florida Statutes
(850) 245-5520
Print Date: May 16, 2022
Visit # 4115-4001-73
Bureau of Food Inspection
Attention: Business Center
3125 Conner Boulevard, C-26
Tallahassee, FL 32399-1650
*4115400173*
NICOLE "NIKKI" FRIED
COMMISSIONER
INSPECTION: RISK BASED
Violation
Number Citation Description COS Observation
8 Handwashing sink not maintained so that it is x
accessible at all times for employee use or is used for
purposes other than handwashing, or an automatic
handwashing facility not used in accordance with
manufacturer's instructions. 5-205.11 Pf
PRODUCE DEPARTMENT: CASE
OF ORCHID PLANTS AND METAL
FOOD CART STORED IN FRONT
OF HAND WASH SINK. COS:
ORCHID PLANTS AND METAL
FOOD CART REMOVED BY PIC.
Pf
8 Handwashing sink or group of 2 adjacent x
handwashing sinks not provided with hand cleaning
liquid, powder, or bar soap. Handwashing sink or
group of adjacent handwashing sinks not provided
with: individual, disposable towels; continuous towel
system that supplies the user with a clean towel; a
heated-air hand drying device; or a device that
employs an air-knife system that delivers high
velocity, pressurized air at ambient temperatures.
6-301.11 and 6-301.12 Pf
BAKERY DEPARTMENT: NO
PAPER TOWELS PROVIDED AT
HAND WASH SINK. COS: PAPER
TOWELS PROVIDED BY PIC.
Pf
20 Eggs that have not been treated to destroy all viable x
Salmonellae not stored in refrigerated equipment that
maintains an ambient air temperature of 45°F or less.
3-501.16(B) P
RETAIL AREA: AMBIENT AIR
TEMPERATURE OF
60*FAHRENHEIT AT OPEN AIR
RAW SHELL EGGS DISPLAY
CASE. COS: ALL OUT OF
TEMPERATURE RAW SHELL
EGGS WERE VOLUNTARILY
DESTROYED DURING
INSPECTION.
P
26 Poisonous or toxic materials for retail sale not stored x
or displayed to prevent contamination of food,
equipment, utensils, linens, and single-service and
single-use articles by separating the poisonous or
toxic materials by spacing or partitioning, or locating
the poisonous or toxic materials in an area that is not
above food, equipment, utensils, linens, and
single-service and single-use articles. 7-301.11 P
BACKROOM AREA: PLASTIC
SPRAY BOTTLE CONTAINS
WOOD FURNITURE POLISH
STORED ON SHELF OVER
ASSORTED PACKAGED FOODS.
COS: CHEMICAL SPRAY BOTTLE
REMOVED BY PIC.
P
INSPECTION: GRP
Violation
Number Citation Description COS Observation
Page 3 of 5
FDACS 14205 Rev. 07/13
Florida Department of Agriculture and Consumer Services
Division of Food Safety
FOOD SAFETY INSPECTION REPORT
Chapter 500, Florida Statutes
(850) 245-5520
Print Date: May 16, 2022
Visit # 4115-4001-73
Bureau of Food Inspection
Attention: Business Center
3125 Conner Boulevard, C-26
Tallahassee, FL 32399-1650
*4115400173*
NICOLE "NIKKI" FRIED
COMMISSIONER
INSPECTION: GRP
Violation
Number Citation Description COS Observation
31 Stored frozen food not maintained frozen. 3-501.11 x BACKROOM AREA: ASSORTED
FROZEN PIZZAS IN METAL FOOD
CART STORED AT AMBIENT AIR
TEMPERATURE IN BACKROOM
AREA. INTERNAL TEMPERATURE
OF PIZZAS WERE 47*-49*
FAHRENHEIT. COS: ALL THAWED
OUT PIZZAS WERE
VOLUNTARILY DESTROYED BY
PIC DURING INSPECTION.
36 Outer opening not protected against the entry of o
insects and rodents by filling or closing holes and
other gaps along floors, walls, and ceilings; closed,
tight-fitting windows; and solid, self-closing, tight-fitting
doors. Windows or doors kept open for ventilation or
other purposes not protected against the entry of
insects and rodents by 16 mesh to 1 inch screens;
properly designed and installed air curtains to control
flying insects; or other effective means. 6-202.15
BACKROOM AREA: GAP UNDER
EMERGENCY EXIT ADJACENT TO
DSD RECEIVING DOOR.RETAIL
AREA: GAP UNDER EMERGENCY
DOOR NEAR CUSTOMER
SERVICE AREA.
37 Food not stored at least 6 inches above the floor; in a x
clean, dry location; or food stored where it is exposed
to splash, dust or other contamination. 3-305.11
RETAIL AREA: CASE OF
TOMATOES STORED ON FLOOR
IN PRODUCE DISPLAY AREA.
COS: TOMATOES PLACED ON
DISPLAY SHELF DURING
INSPECTION.BAKERY
DEPARTMENT: MAPLE
FLAVORED DONUT ICING
BUCKET STORED ON FLOOR.
COS: ICING BUCKET PLACED ON
SHELF BY PIC.
45 Nonfood-contact surfaces not free of unnecessary o
ledges, projections, and crevices or not designed and
constructed to allow easy cleaning and to facilitate
maintenance. 4-202.16
BAKERY DEPARTMENT: MILK
CRATE USING AS SHELF.
45 Equipment not maintained in good repair or condition; o
equipment component not kept intact, tight, and
adjusted in accordance with manufacturer's
specifications; or cutting or piercing part of can
opener not kept sharp to minimize the creation of
metal fragments that can contaminate food when a
container is opened. 4-501.11
RETAIL AREA: AMBIENT AIR
TEMPERATURE OF OPEN AIR
RAW SHELL EGGS DISPLAY
CASE WAS 60* FAHRENHEIT.
49 Plumbing system not maintained in good repair. o
5-205.15(B)
DELI DEPARTMENT: 3
COMPARTMENT SINK FAUCET
BASE LEAKS.
Page 4 of 5
FDACS 14205 Rev. 07/13
Florida Department of Agriculture and Consumer Services
Division of Food Safety
FOOD SAFETY INSPECTION REPORT
Chapter 500, Florida Statutes
(850) 245-5520
Print Date: May 16, 2022
Visit # 4115-4001-73
Bureau of Food Inspection
Attention: Business Center
3125 Conner Boulevard, C-26
Tallahassee, FL 32399-1650
*4115400173*
NICOLE "NIKKI" FRIED
COMMISSIONER
INSPECTION: GRP
Violation
Number Citation Description COS Observation
53 Maintenance tools such as brooms, mops, vacuum x
cleaners, and similar items not stored so they do not
contaminate food, equipment, utensils, linens, or
single-service and single-use articles; or not stored in
an orderly manner that facilitates cleaning the area
used for storing the maintenance tools. 6-501.113
DELI DEPARTMENT: SQUEEGEE
AND BROOM HANDLES LEANING
AGAINST 3 COMPARTMENT SINK.
COS: SQUEEGEE AND BROOM
REMOVED BY PIC.PRODUCE
DEPARTMENT: BROOM HANDLE
LEANING AGAINST 3
COMPARTMENT SINK. COS:
BROOM REMOVED BY PIC.
53 Physical facilities not cleaned as often as necessary o
to keep them clean, or cleaning not done during
periods when the least amount of food is exposed
such as after closing. 6-501.12
BACKROOM AREA: COBWEB ON
CEILING IN RECEIVING AREA
AND DIARY WALK IN COOLER
FAN GUARDS DUSTY.
A Supplemental Report was also issued during the visit which includes important information for management.
NOTICE OF FEES
To review your account balance or to renew your permit, please visit our Food Permit Center at
https://FoodPermit.FDACS.gov.
COMMENTS
Stop Use Order issued. Food establishment can visit https://foodpermit.fdacs.gov or contact the Business Center at (850) 245-5520
when corrections have been made and/or when required documents have been obtained to request food safety inspector visit for
written release of equipment.
ACKNOWLEDGMENT
I acknowledge receipt of a copy of this document, and I further acknowledge that I have verified the location and mailing addresses
on the first page of this document are correct, or I have written the correct information on the first page of this document.
(Signature of FDACS Representative) (Signature of Representative