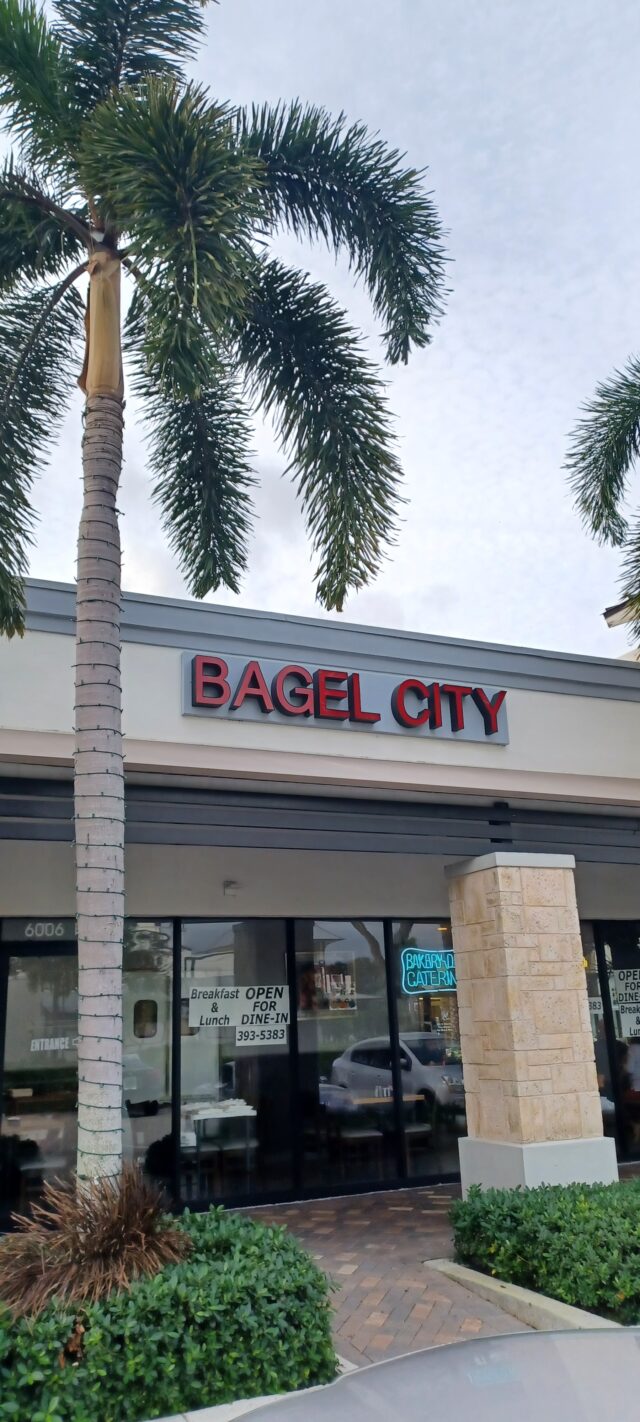 Deerfield-News. com-Deerfield Beach, Fl- This morning we stopped at an old favorite of mine, Bagel City. Located on 18th Street on the south side between Military and Powerline Road in the Village  Pointe Shopping Center, We had a Poppyseed bagel with a schmear of cream cheese, and that was Nectar! Also, their Bialy's have always been one of my favorites took one to go put my own cream cheese with some veggies and that was double nectar. Hands down the best bialy and bagel with cream cheese we have reviewed thus far.
They offer sit-down table service and have seating inside and out. Take-out and catering are also available
Bagel City – South
6006 SW 18th Street
Boca Raton, FL 33433
Phone (561) 393.5383
Fax (561) 393.1786
Open 7 Days A Week 7am – 2pm
Call for extended hours during season
ONLY BAGEL CITY HAS THE ZLOTNICK RECIPE!
142 years ago Moshe Zlotnicov of Kiev, Ukraine created the Zlotnick recipe. Moshe trained his son Abraham and then passed this recipe on to him. Abraham brought the Zlotnick recipe to the United States. Abraham, after training his son Samuel passed the Zlotnick recipe to his son's care. Samuel in turn mentored his son Norman who today, with his wife Lori and their son-in-law Ben, is providing to the community a bagel you can truly savor that no other bagelry can match in taste, texture and appearance.
Assorted Pastries and Baked Delicacies Made Fresh Daily
We may not sell all the bagels in Florida – Only the Best!!!