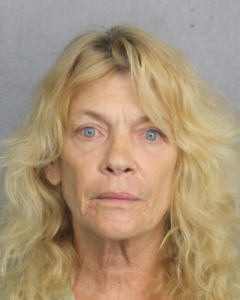 Deerfield-News.com-Deerfield Beach,Fl-
DRIVER CHARGED WITH AGGRAVATED BATTERY IN FATAL CRASH
PIO Number:20-5-11
BSO Case Number:11-2005-005715
Date:May 19, 2020
Time:5:22 p.m.
Jurisdiction:Pompano Beach
Place of Occurrence:808 Cypress Blvd., Pompano Beach
Victim(s):Delia Robinson, 80, female, 5/29/1939, 806 Cypress Blvd., Pompano BeachGerald Robinson, 76, male, 1/12/1944, 806 Cypress Blvd., Pompano Beach (DECEASED)
Suspect(s):Tamera L. Prevo, 60, female, 4/11/1960, 2719 NE 32ND Ave., Apt. 7, Fort Lauderdale
Description of Incident:
Broward Sheriff's Office homicide detectives are investigating a fatal crash in Pompano Beach.
At approximately 5:20 p.m. on Tuesday, May 19, BSO deputies responded to 808 Cypress Blvd. in Pompano Beach in reference to a traffic crash with injuries.
Upon arrival, deputies found the driver, Delia Robinson, and the passenger, Gerald Robinson, of one vehicle suffering from injuries related to the crash. Pompano Beach Fire Rescue transported the driver and the passenger to Broward Health North. On May 24, Gerald Robinson was pronounced deceased while hospitalized. The Medical Examiner will determine the cause of death.
The driver, Tamera Prevo, of the other vehicle was taken to a nearby hospital for evaluation and would later be charged with aggravated battery with a deadly weapon.
The case is an open and ongoing homicide investigation.
INVESTIGATORS:
Homicide Det. Dejesus & Sgt. Tutler, CID
Pompano Beach; PBFR
THIS REPORT BY:
Sergeant Donald Prichard/PIO-Sworn
5/27/2020 1400
​