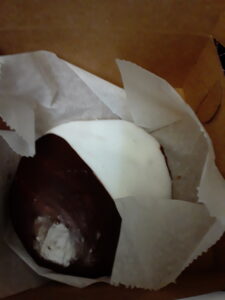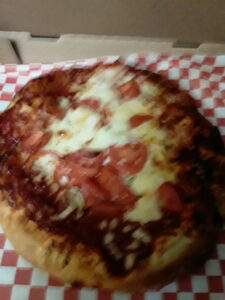 Deerfield-News.com-Deerfield Beach, Fl-
Some posts are just worth repeating
Made a stop again this week to Joseph's for some focaccia and lasagna and a meatball calzone this week was on our order all were excellent!
Joseph's Italian Pastry Shop, at 788 South Federal Hwy, Deerfield Beach. Tom Dabaker is working hard along with his team and putting out great deserts and lunches and dinners to go. I ordered the lasagna and focaccia and calzone with meatballs., which I hope to get a taste of later. As well I have a tomato and cheese focaccia for tomorrow, too.
Let me say the lasagna took me back to my childhood and Mrs. Druciana Gaizo's my neighbor in Jersey. Second to none TomdaBaker knocks it out of the park on Lasagna.
We had a few sweets this week Key lime pie which was to die for as well as petit fours.
Joseph's has fresh-baked bread and pastries, cannolis and home cooked meals from chicken wings to eggplant parm and more as well as lunches and dinners available for pick-up call  (954) 571-7747