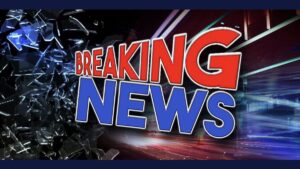 Deerfield-News.com-Deerfield Beach, Fl-From BSO-
DRIVER STRIKES PEDESTRIAN, FLEES ON FOOT BUT IS LATER ARRESTED
BSO Case Number:

12-1912-000648
Jurisdiction:

Oakland Park
Place of Occurrence:

2800 block of West Oakland Park Boulevard, Oakland Park
Victim(s):

Shrimaun Peshwar Jadoo, 52, male, 7/14/67, 2919 N.W. 28th Terrace, Oakland Park (DECEASED)
Suspect(s):

Christopher Shuman, 29, male, 2/23/90, 3104 N.W. 19th St., Bldg. 1, #202, Lauderhill (ARRESTED)
Broward Sheriff's Office traffic homicide detectives have arrested the driver who struck a pedestrian Thursday night in Oakland Park and ran away from the scene.
The incident took place around 8:45 p.m. Dec. 5 in the 2800 block of West Oakland Park Boulevard. Detectives say the victim, 52-year-old Shrimaun Peshwar Jadoo, was walking northbound, attempting to cross the westbound lanes of West Oakland Park Boulevard. As he stepped off the median, he walked into the path of an approaching Nissan Altima and was struck and killed. The driver of the Altima exited the vehicle and fled.
A short time after the crash, detectives received information from a relative of the registered car owner stating the vehicle had been stolen, with no date, time or location of when the supposed theft happened. Attempts to meet with the car owner, 29-year-old Christopher Shuman, were unsuccessful until the following day when Shuman went to the BSO Pompano Beach district office to file the stolen vehicle report. When questioned by detectives about inconsistencies in the information provided, he admitted to being the driver of the Altima at the time of the fatal crash.
Shuman has been booked into the BSO Main Jail to face one count of leaving the scene of a crash involving death.
INVESTIGATORS:
Dets. De Jesus & Williams, THI
Sgt. Hager, THI
Oakland Park
THIS REPORT BY:
Keyla Concepción/PIO
12/9/19     1610