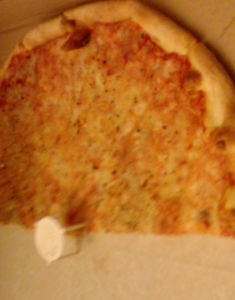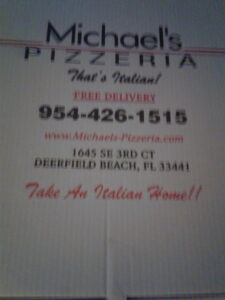 Deerfield-News.com-Deerfield Beach Fl- Our favorite Deerfield Beach pizzeria for 2017 in Michaels-Pizzeria.Why because of the taste and consistency.To me hands down Michael's has the best pie in town. When I see my Facebook friends from California or Colorado or The Carolinas saying they can not wait to get back to Jersey for real pizza I feel bad for them.
Growing up in North Jersey I learned what good pizza and great Italian food was at age 5.Located in The Cove Shopping center to us Michaels, is just all around solid the best pizzeria in Deerfield Beach and beyond.Don't forget the pasta,lasagna,chicken parm,eggplant parm,fried ravioli's and the cannoli's.
For the readers who did ask what are my other choices for Best Pizza are they would include Bob's In Deerfield,Nick's in Deerfield,Ciluffo's in Boca and Pizza Time in Boca and Thick N Thin in West Boca Sandalfoot and Tomasso's in Boca Raton have all been around a long time and make a nice pie as well.
Deerfield-News.com realizes this is subjective and we are also a news-blog so your comments and opinions are welcome.