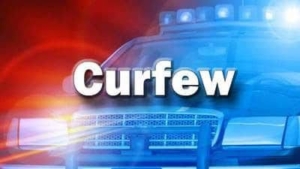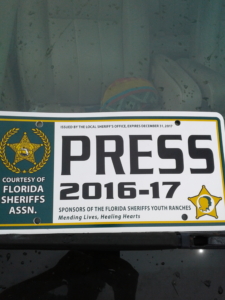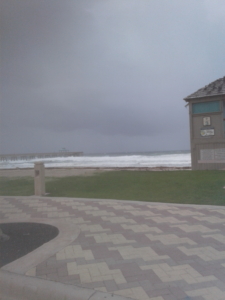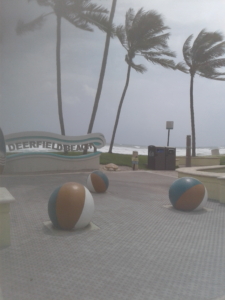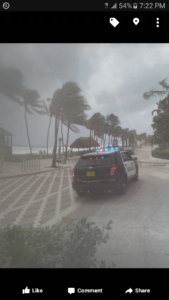 Deerfield-News.com-Deerfield Beach,Fl-I understand that for safety reasons,even though I disagree in the notice or lack there of a "Curfew" began at 12.00 for the barrier island.I was stopped by BSO deputies and after explaining I have a newsblog and a press plate issued by BSO,I was allowed to cross the Intracoastal and go to the beach.I was taking pictures and video I was approached by several other deputies all who after talking with me and seeing press plate had no issues and went on with their patrolling.Then came the deputy who I will not name as he did not have a card he said and ordered me to leave the beach,he insisted even after my explaining why I was there and that I was Media he ordered me off the beach and across the bridge.
I recrossed the bridge and spoke to first the deputy who approached,he called for the Sergeant,I explained to the Sergeant what had just happened gave him my ID and business card and explained the press plate is issued by BSO and there is no other form of Press ID from the county.The deputy came back after checking my ID and now 2 Sergeants Ralph Hernandez and Sergeant Williams who I told I wanted to go Michael's Pizza and then return to the beach for more photos and videos.Both Sergeants Hernandez and Williams could not have been nicer or more professional.
I know these next few days are going to be tough for our Deputies and I appreciate the great work all of our first reponders do.That said "Unnamed Deputy and his violation of my constitutional rights are not appreciated,his tone and abuse of his authority are not what Broward Deputies are about.Unnamed deputy could easily have contacted the Sergeants by cel or radio and this incident should not have happened.
This newsblog has always been BSO friendly,yes we report when a deputy is arrested or charged ,but in general I get along just fine with BSO and Media Relations.
Hopefully after the storm BSO and BSO Media Relations can come up with a better system for us newsbloggers who do not arrive in a news truck or have a microphone with CNN or NBC on it.