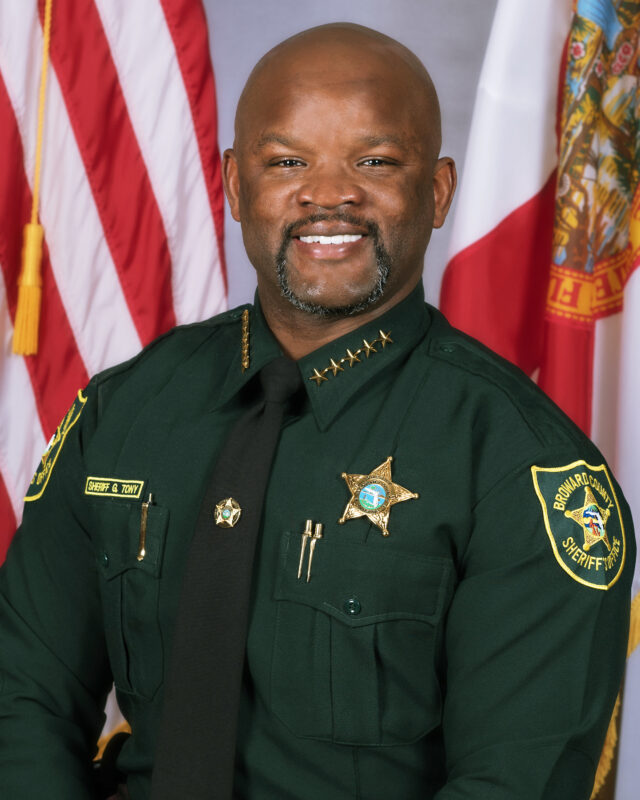 Deerfield-News.com-Deerfield Beach,Fl-From BSO-
BSO CONTINUES PROACTIVE CRACKDOWN ON INTERSECTION TAKEOVERS
Date:

March 24 & 25, 2023
Places of Occurrence:

Various
Suspects:

Ali Pierre, 18, 8/30/2004, male, 211 S.W. 31st Ave., Fort Lauderdale
Jose Avila, 25, 3/8/1997, male, 3455 Hiawatha Ave., West Palm Beach
Roberto Roman, 20, 7/15/2002, male, 5196 Edgecliff Ave., Lake Worth
Roberto Vogt, 21, 2/18/2002, male, 414 N.W. 134th Ave., Plantation
Fanor Torres, 19, 1/13/2004, male, 622 Laurel Way, North Lauderdale
Rossin Lewis, 26, 11/26/1996, male, 1134 S.W. Fourth St., Miami-Dade
Kayden Chalumeau, 18, 5/29/2004, male, 9895 Fairway Cove Lane, Plantation
This past weekend, dozens of drivers with designs on conducting dangerous intersection takeovers gathered in Broward County. They quickly learned that Sheriff Gregory Tony and the Broward Sheriff's Office are continuing the commitment to cracking down on this illegal and reckless behavior. As a result, several individuals ended up in jail and had their vehicles impounded.
In two separate incidents, one on Friday evening and one on Saturday evening, concerted efforts with multiple facets of BSO and the Margate Police Department successfully slammed the brakes on this activity. Deputies from various patrol districts, detectives from BSO's Burglary Apprehension Team (B.A.T.) and Regional Traffic Unit, along with officers from the Margate Police Department, arrested seven individuals on various charges, seized four vehicles, issued dozens of citations and recovered one firearm.
On Friday evening, detectives developed intelligence that dozens of suspected intersection takeover vehicles were gathered at a location in the 5300 block of West Atlantic Boulevard in Margate. The congregation of vehicles traveled to a warehouse area off of Green Road and Powerline Road in Deerfield Beach. At that time, deputies made one arrest, seized two cars and issued six citations.
On Saturday evening, detectives learned of an intersection takeover group convened in the 4700 block of South State Road 7 in Hollywood. Working with BSO deputies from the Regional Traffic Unit and road patrol across various locations in Broward County, six individuals were arrested, nearly 60 citations for spectating and other offenses were written, three vehicles were seized and one firearm was recovered.
During both incidents, drivers were arrested for a number of charges including street racing, drug possession and carrying a concealed firearm. According to detectives, one of the arrestees, Roberto Gutierrez Vogt, promotes and organizes intersection takeover events online.
This past weekend's enforcement comes after two incidents earlier this month where detectives arrested a total of nine people and seized nine cars from drivers engaging in street racing, drifting, doing donuts, and burnouts in major intersections. In those instances, drivers are facing criminal charges under a new Florida statute F.S.S. 316.191 that went into effect last October and targets racing on highways, street takeovers and stunt driving. The law affects not only drivers who participate in these activities but also those who coordinate the events through social media, spectate or knowingly ride as a passenger. Those news releases, one of which includes a video of the reckless driving, can be found 
HERE
 and 
HERE
.
Following the recent arrests, investigators have gathered information that BSO's ongoing proactive efforts to curtail this activity, which endangers other drivers and pedestrians, impedes traffic and damages parking lots and roadways, is making these individuals reconsider their decisions to put others at risk by street racing and performing reckless stunts. BSO plans to continue its recent enforcement operations.
INVESTIGATORS:
Det. D. Sanchez, B.A.T.
Sgt. M. Marks, B.A.T.
THIS REPORT BY:
Carey Codd/Sr. PIO
3/29/2023 1500
Sgt. J. Hendrick, B.A.T.
Tamarac, Weston, Cooper City, Deerfield Beach
Lauderdale Lakes/Central Broward
Pompano Beach, Parkland
BSO Regional Traffic Unit
Margate Police