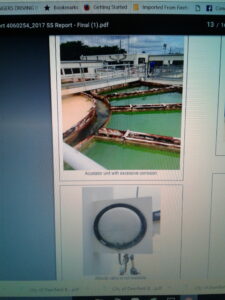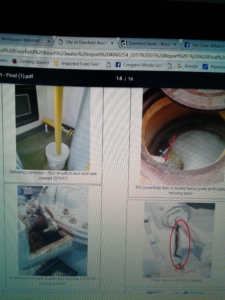 Deerfield-News.com-Deerfield Beach,Fl-When the city of Deerfield Beach was instrumental in aiding the State of Florida's Department of Health in trying to not disclose pictures of our water treatment  plant. That should have been the warning for all we have a problem.When the attorney for the State of Florida,I am sure after pressure from Deerfield authorities tried to use a statute for exemption of pictures under a  public records request of our drinking water and it's filtration system,something stinks!
There was and is no security threat from a terror standpoint in releasing those pictures the danger is in what is going on with our water at the plant and being lied to.
Where is the media on this issue,no we are not claiming we are Flint Michigan,but something is  very wrong. Look at  the time frame from when we broke this "Rust Problem" to today. Seems the city has increased its water treatment repair budget from 6 million dollars to 14.6 million dollars,hmm that seems like a coincidence.
Just maybe our sources are not only correct about the plants state of disrepair but Deerfield Beach citizens need to insist on access and see for ourselves.
Deerfield-News.com has requested a visit,Facebook group Deerfield Beach Politics has made an even stronger request for unfettered access with the press and drinking water safety experts and water treatment plant experts.
Deerfield-News.com supports Deerfield Beach Politics request and we ask openly to allow Bob Norman of WPLG to be on this visit with the rest of us concerned citizens with his cameraman. Invite The Observer,Sun-Sentinel ,Pelican and any other TV or radio media that would like to cover. The city of Deerfield Beach should welcome this and take advantage of it to explain how we got here.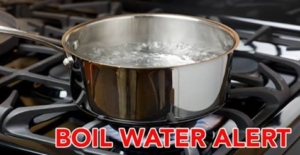 Remember this folks-
Boil Water Alert Issued for Deerfield Beach
The City of Deerfield Beach is issuing a Boil Water Alert to residents. On February 3, 2017 a Raw Water Well tested positive for E. coli. As our residents, you have a right to know what happened and what we are doing to correct this situation. The well was taken out of service and it is being treated and repaired. It is no longer supplying raw water to our Water Treatment Plant.
In an abundance of caution, the City of Deerfield Beach is collecting additional bacteriological samples throughout our distribution system to rule out any contamination. This sampling began on February 3rd and will continue for two days or until deemed necessary to ensure the safety of the drinking water supplied to our residents. Residents should anticipate remaining in a boil water status until Sunday. As a precaution you will be asked to take a few actions until the Boil Water Notice is rescinded, those actions are listed below. The areas within the City of Deerfield Beach that are affected by this notice are zip code 33441, 33442 and only North of SW 15th Street within zip code 33064.
Bacterial contamination can occur when increased run-off enters the drinking water source (for example, following heavy rains). It can also happen due to a break in the distribution system or pipes.
If you receive your water bill from Broward County you are not affected by this notice.
What should I do? What does this mean?
DO NOT DRINK THE WATER WITHOUT BOILING IT FIRST. Bring all water to a boil, let it boil for one minute, and let it cool before using, or use bottled water. Boiled or bottled water should be used for drinking, making ice, brushing teeth, washing dishes, and food preparation until further notice. Boiling kills bacteria and other organisms in the water.
E. coli are bacteria whose presence indicates that the water may be contaminated with human or animal wastes. Microbes in these wastes can cause diarrhea, cramps, nausea, headaches, or other symptoms. They may pose a special health risk for infants, young children, and people with severely compromised immune systems.
If you experience any of these symptoms and they persist, you may want to seek medical advice. People at increased risk should seek advice from their health care providers about drinking this water.
For more information, please contact City of Deerfield Beach Water Department at 954-480-4370. General guidelines on ways to lessen the risk of infection by microbes are available from the EPA Safe Drinking Water Hotline at 1-800-426-4791.
 
Please share this information with other residents, especially those who may not have received this notice directly (for example, people in apartments, nursing homes, schools, and businesses). You can do this by posting this notice in a public place or distributing copies by hand or email.
This notice is being sent to you by the City of Deerfield Beach Environmental Services Division. State Water System ID#: _4060254 Date distributed: February 3rd, 2017.