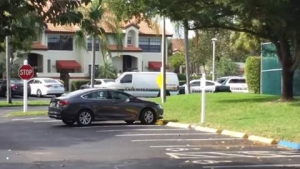 Deerfield-News.com-Deerfield Beach,Fl- As reported on 1-01-2016 a death occurred at 202 Republic Court in Independence Bay.
BSO Public Information Office Director Veda Coleman-Wright-
Shortly before 10:30 a.m. on January 1, Broward Sheriff's Office deputies and firefighters responded to 202 Republic Court in Deerfield Beach in reference to a woman in her mid-40s who passed out and possibly was in cardiac arrest. She was pronounced dead at the scene. The case is still under investigation; however, detectives said the death does not appear to be suspicious at this time.