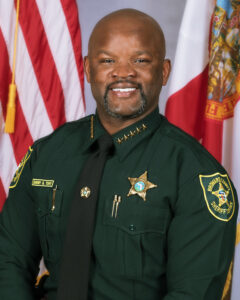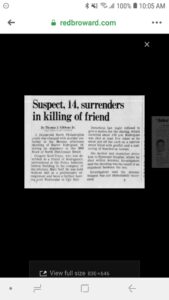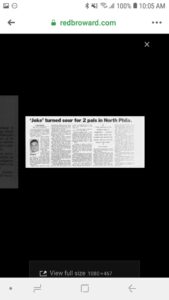 Deerfield-News.com-Deerfield Beach, Fl-It has been a tumultuous two days for Sheriff Gregory Tony. The former Coral Springs sergeant has captured headlines that are stunning. Tony has failed to disclose he shot a man in 1993 when he became a law enforcement officer. Local investigative website Floridabulldog.org broke the blockbuster story and now another website has disclosed Tony is a swinger.
Starting with a denial from Governor Ron DeSantis "I didn't know the guy". That is what Florida's Governor Ron DeSantis has to say about  Sheriff Gregory Tony, who he appointed. DeSantis who removed Broward Sheriff Scott Israel from office after the Valentine's Day shooting at Marjory Stoneman Douglas High school in Parkland. in 2018. Governor DeSantis appointed the then retired sergeant to Broward County Sheriff, but he did not know him. DeSantis said, he liked Tony because he came from a "real tough upbringing," played football for Florida State University, and had been a "great law enforcement officer."
Now in another blockbuster revelation the second in two days. Local websites have published photos of Sheriff Tony at swingers clubs.
Meanwhile, the sex parties Tony and his wife attended were run by local DJ Nathan Bliss and hundreds of photos of each party, up to 12 a year, are posted on the website VIPBliss.com.
VIP Bliss bills itself as an organizer of 'erotic events' and 'the world's premier party organization for bi-sexy women and select couples.'
To attend, candidates must apply with up to six full-body photos – 'G rated photos are OK,' the website reads – and provide height, weight, age, and notes about experience at parties 'of this genre' for each applicant.
'While not all our members are models,' the website notes, 'we look for people that are youthful and fit into the South Florida nightclub scene, that take care of themselves, take pride in their fitness and physical appearance, and try to be the best they can be.'
Breaking News -Updates To Follow