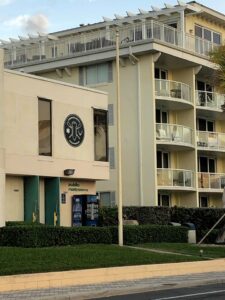 Photo- Trevor Rennick
Deerfield-News.com-Deerfield Beach, Fl-We are not sure if it was the wind this week that has caused the takedown of the flag or something else. Several citizens have emailed other readers who have posted on Facebook with pictures of the naked flagpole in front of the fire station on Deerfield Beach. We have contacted both Broward Sheriffs Fire Rescue and the City of Deerfield Beach for the answer. As soon as we receive more information we will update.
Updated 8.59 AM
RESPONSE FROM BROWARD SHERIFF'S FIRE RESCUE PIO CHIEF MICHAEL KANE-
Re: Flag not flying at Deerfield Beach firehouse
Fire Rescue-PIO <FirePIO@sheriff.org> (Add as Preferred Sender)
Date: Mon, Feb 24, 2020 6:46 am
To: "news@deerfield-news.com" <news@deerfield-news.com>
Cc: Rebecca Medina <rmedina@deerfield-beach.com>
Thank you for alerting us to this. The flag is not damaged. However, the halyard which is the rope used to raise and lower the flag was weather worn and suffered damage from the salt air which made it inoperable. The city was made aware last week and a work order has been submitted for replacement. Pride in our flag and country is a key tennant of the fire service and we are eager to have the flag repaired so we may proudly display our Stars and Stripes.
Broward Sheriff Fire Rescue & Emergency Services Department
Communications & Public Information
Fort Lauderdale, Florida 33312