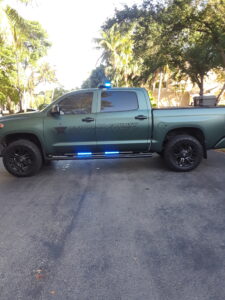 Deerfield-News.com-Deerfield Beach, Fl-
DETECTIVES RELEASE VICTIMS' NAMES IN DOUBLE HOMICIDE INVESTIGATION
BSO Case Number:

10-1909-003720 (Update)
Jurisdiction:

Deerfield Beach
Place of Occurrence:

411 N.E. 39th St., Deerfield Beach
Victim(s):

1. Jessica Aponte, 41, 11/28/77, female, 411 N.E. 39th St., Deerfield Beach (DECEASED)

2. Luis Alberto Lopez Sanchez, 24, 8/8/95, male, 1600 N.W. 33rd St., Lot 92, Pompano Beach (DECEASED)
Broward Sheriff's Office homicide detectives are releasing the names of the victims of the double homicide that occurred last Wednesday in Deerfield Beach.
At approximately 9:40 a.m. on September 25, employees from a doctor's office went to the home, located in the 400 block of Northeast 39th Street, to check on their co-worker, Jessica Aponte, who did not show up for work Wednesday.
They looked into the house through an open door, saw one of the victims and then called 911.
BSO deputies and fire rescue personnel responded to the scene and confirmed that Aponte, 41, and 24-year-old Luis Alberto Lopez Sanchez were deceased.
Detectives said Aponte lived at the home alone.
The investigation into the murders continues. Anyone with information regarding this case is asked to contact BSO Homicide Det. John Curcio at (954) 321-4212 or call Broward Crime Stoppers, anonymously, at (954) 493-TIPS (8477) or online at browardcrimestoppers.org.
INVESTIGATORS:
Homicide Det. Curcio, CID
Sgt. Forsberg, Lt. Brown, CID
Deerfield Beach
THIS REPORT BY:
Veda Coleman-Wright/Dir. of PIO
Sept. 30, 2019     1600
​