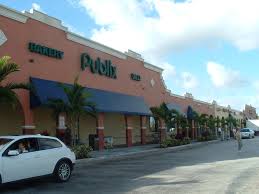 Deerfield-News. com-Deerfield Beach,Fl The daughter of the founder of Publix has funded right-wing nut job Alex Jones and the insurrection at the Capitol. Jones a right-winger who has promulgated fake conspiracy theories from Sandy Hook and Marjory Stoneman Douglas shootings claiming they were false flag events staged by actors. Jones was quoted " "Thank God a donor came in and paid like 80% of it," he said. "Because it cost close to half a million dollars, with all the equipment, all the stages and the rest of it. Port-a-Potties, you name it." That donor is Mrs. Julie Jenkins Fancelli, heiress to the Publix fortune.
Publix has issued the following statement about the donation and sponsorship of the insurrection by Mrs. Jenkins Fancelli." Mrs. Fancelli is not an employee of Publix Super Markets, and is neither involved in our business operations nor does she represent the company in any way. We cannot comment on Mrs. Fancelli's actions."
Publix is one of the largest employers in Deerfield Beach and the home of three Publix supermarkets and a massive distribution facility on Tenth Street.