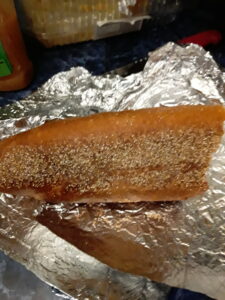 Deerfield-News. com-Deerfield Beach, Fl-Let me start by saying the"Best" eggplant parm I have had in Florida. On the Portnoy Pizza Scale I give Jimmy C's a 9.2 for the eggplant parm. Today I took home the dinner and from the salad to the pasta and especially the eggplant parm hands down this place puts out some great food. Do not want to be remiss in mentioning the bread is also out of this world, so good we have it featured in our post today and give the bread a 9.4.
Below is all the information on the location and their menu. Worth the quick trip up to Boca for some great Italian food.
Subs, Salads, Pastas, Dinners, Soups, & Italian Deli Classics
COLD SUBS
We use Boar's Head Meats and Cheeses. We also make Roast Beef & Roasted Loin of Pork in house fresh each day.
Fresh sliced Mozzarella, Tomatoes, Fresh Basil & Balsamic Blaze
#2 Boar's Head Turkey & Fresh Brie
10.50
With Lettuce, Tomato, & Mayo
#3 Boar's Head Ham & Swiss
10.50
With Lettuce, Tomato, & Mayo
#4 Italian Cold Cut Combo
10.50
Ham, Capicola, Salami, Pepperoni, Provolone Cheese, Lettuce, Tomatoes, Onion, & Homemade Red Wine Vinaigrette
Premium Italian Salami, Provolone Cheese, With Lettuce, Tomato, & Mayo
#6 Sopressata & Provolone
10.50
With Arugula, Tomato, and Olive Oil
With Fresh Mozzarella, Roasted Red Peppers, Fresh Basil, and Vinaigrette
#8 Capicola & Provolone
10.50
with Lettuce and Spicy Cherry Peppers
With Fresh Mozzarella, Arugula, and Vinaigrette
with Provolone Cheese, Lettuce, Tomatoes, Sun Dried Tomatoes Russian Dressing
#11 Homemade Roast Beef
10.50
with American Cheese, Sweet Peppers, & Horseradish Cream Sauce
#12 Homemade Roast Loin of Pork
10.50
with Provolone Cheese, Lettuce, Tomato, and Mayo
#13 Smoked Norwegian Salmon
10.50
Cream Cheese, Red Onions, and Capers
#14 Homemade Chicken Salad
10.50
with Golden Raisens, and Pignoli nuts, and Fresh Basil
#15 Homemade Egg Salad
10.50
#16 Homemade Tuna Salad
10.50
Solid White Albacore Tuna with Lettuce & Tomato
---
#17 Meatball Parmigiana
10.50
with Homemade Meatballs and Melted Mozzerella
#18 Chicken Cutlet Parmigiana
10.50
#19 Veal Parmigiana
10.50
#20 Eggplant Parmigiana
10.50
#21 "Festival Style" Sausage, Peppers, & Onions
10.50
#22 Chicken Bruschetta
10.50
Grilled or Fried Chicken Topped with Homemade Fresh Bruschetta
#23 Italian Chicken – Grilled Chicken
10.50
with Provolone Cheese, Sautéed Mushrooms, and onions in Tomato Sauce
#24 Eggplant Fried or Grilled
10.50
with  Fresh Mozzarella, Marinated Roasted Peppers, Fresh Basil, & Balsamic Vinaigrette
#25 Grilled Portobella Mushroom
10.50
with Prosciutto, Smoked Mozzarella, Fresh Basil, and Balsamic Vinaigrette
#26 Hot Pastrami or Turkey Pastrami
10.50
with Swiss cheese and Mustard
#27 Hot Corned Beef
10.50
with Swiss cheese and Mustard
#28 Buffalo Chicken
10,50
with Lettuce, Tomato, and Blue Cheese Dressing
Thin Slices of Prime Rib, Provolone Cheese, Onions, and Mushrooms.   Comes with Mayo
Homemade Roast  Pork Loin, Ham, Swiss cheese, Pickles, & Yellow Mustard
---
Coms with (3) topped with Ricotta Cheese
Homemade Mozzarella Sticks
$9
Lays, Doritos, Kettle Chips, Mrs. Vicki'a, & More
SOUPS AND SALADS
SALADS
Come with choice of Dressing —- Homemade Red Wine Vinaigrette, Italian, Ranch, Bleu Cheese, Poppy-seed, Greek, Homemade Balsamic Vinaigrette, Thousand Island
Thick Slices of Fresh Mozzarella & Tomatoes, with Marinated Roasted Red Peppers, Served over Crisp Lettuce (With choice of dressing)
Traditional Chef Salad
11.00
 A Traditional Chef Salad with Turkey, Ham, & American Cheese. Served over Crisp Lettuce, Tomatoes, Cucumber, Red Onions, & Egg  (With choice of dressing)
Feta Cheese, Tomato, Cucumbers, Red Onions, Green Peppers, Kalamata Olives,& Pepperoncini  over Crisp Lettuce.  (Served with Homemade Greek Dressing) 
Chicken Caesar Salad
12.00
Grilled Chicken served over Crisp Romaine Lettuce topped with Croutons, Parmessian Cheese, and Ceasar Dressing
Grilled or Fried Chicken Salad
11.00
Grilled or fried Chicken served over Crisp Lettuce with Cheddar Cheese,Tomatoes, Cucumbers, Egg, & Kalamata Olives (With choice of dressing)
Thin Slices of Prime Rib served over Crisp Lettuce with Bleu cheese Crumbles, Tomatoes, & Red Onions (With choice of dressing)
Choice of any Two of Our Homemade Chicken, Tuna, or Egg Salad served over Crisp Lettuce and  Red Onions (With choice of dressing)
Three Scoop Platter
14.00
Choice of any Three of Our Homemade Chicken, Tuna, or Egg Salad served over Crisp Lettuce and  Red Onions (With choice of dressing)
---
SOUPS
Call us for our Soup of the Day (561-405-6164)
Escarole & Beans Soup
$5.00/Pint $9.00/Quart
Soup of the Day
$5.00/Pint $9.00/Quart
We rotate daily between Italian Wedding Cake, Pasta e Fagiolli, Minestrone, Beef & Barley, Tortellini,  and more
PASTA & ITALIAN DINNERS
PASTA DINNERS
Served with Salad & Bread
Ziti Pasta with Ricotta and Fresh Mozzarella in our Homemade Tomato Sauce
Layers of Pasta, Ricotta, and Fresh Mozzarella in our Homemade Tomato Sauce
Grandma's Delicious Meatballs Served Over the Pasta of the Day
---
ITALIAN DINNERS
Served with Pasta, Salad, & Bread
Lightly Breaded & Topped with Fresh Mozzarella and Our Homemade Tomato Sauce
Lightly Breaded & Topped with Fresh Mozzarella and Our Homemade Tomato Sauce
Lightly Breaded & Topped with Fresh Mozzarella and Our Homemade Tomato Sauce
Egg & Floured, Sauteed in Lemon, Butter, and White Wine
Egg & Floured, Sauteed in Lemon, Butter, and White Wine
Egg & Floured, Sauteed in Marsala Wine and Fresh Mushrooms
Egg & Floured, Sauteed in Marsala Wine and Fresh Mushrooms
Breaded & Sauteed in Olive Oil
Breaded & Sauteed in Olive Oil
Grilled Chicken Breast
$16
Cutlets Seasoned with Herbs & Spices and Grilled to Perfection
Cutlets, Grilled or Fried, Topped with Our Homemade Fresh Bruschetta
Sausage & Pepper Parmigiana
$17
Italian Sausage with Sauteed Peppers and Onions in a Light Tomato Sauce
FAMILY DINNERS
 comes with Salad and Bread for 2 People
 comes with Salad and Bread for 2 People
 comes with Pasta, Salad and Bread for 2 People
 comes with Pasta, Salad and Bread for 2 People
 comes with Pasta, Salad and Bread for 2 People
comes with Pasta, Salad and Bread for 2 People
comes with Pasta, Salad and Bread for 2 People
comes with Pasta, Salad and Bread for 2 People
comes with Pasta, Salad and Bread for 2 People
---
 comes with Salad and Bread for 2 People
 comes with Salad and Bread for 2 People
 comes with Pasta, Salad and Bread for 2 People
 comes with Pasta, Salad and Bread for 2 People
 comes with Pasta, Salad and Bread for 2 People
 comes with Pasta, Salad and Bread for 2 People
 comes with Pasta, Salad and Bread for 2 People
 comes with Pasta, Salad and Bread for 2 People
 comes with Pasta, Salad and Bread for 2 People