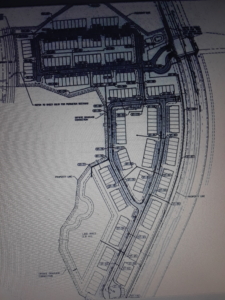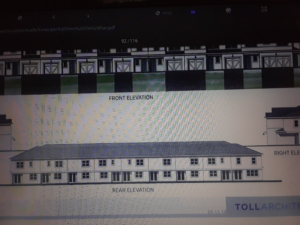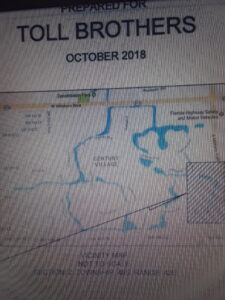 Deerfield-News.com-Deerfield Beach, Fl- Well on its way Sandpiper Pointe has broken ground and work is underway. heavy construction equipment can be seen running all day long from the Century Village side. In what will be Deerfield Beaches' newest gated community of 201 townhouses. Toll Brothers has begun construction on both their project and the building of the project for Century Village old golf course. Part of the settlement deal is that the Toll Brothers make improvements on the remainder of Century Villages golf course for COOCVE the condos master association. Sandpiper Pointe is being built on the old Century Village golf course the latest development to be built on a Florida golf course. Above some photos from the official site plan. The gated community will have its main entrance at Military Trail and Goolsby Boulevard. Deerfield Beach also has another golf course project at Crystal Lake under construction. Building homes on closed golf courses is the latest construction craze in residentially real estate short South Florida.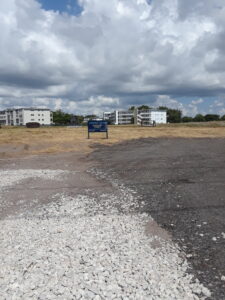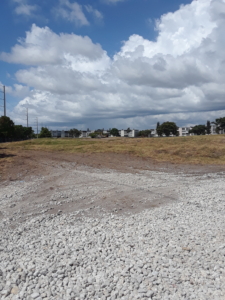 This new development was only possible as the result of a lawsuit settlement. In this case basically, Toll Brothers has paid the former golf course owner as well as deeding back a portion of the golf course to COOCVE the Century Village owners organization.This was an issue we raised during the permitting process as we believe Commissioner Bernie Parness should have recused himself from the vote due to a conflict of interest. Commissioner Parness's brother Charlie was the president of COOCVE at the time of the initial permitting vote.
From www.tollbrotheres.com-
Sandpiper Pointe at Deerfield Beach is a new luxury townhome community that will feature all-new home designs and low-maintenance living within minutes of the beach.
Opening Early 2020
Sandpiper Pointe will include 201 two-story townhomes ranging from 1,833 to 1,933 square feet. This gated community of 3-bedroom townhomes offers spacious living in a picturesque neighborhood. Its ideal location provides convenient access to major highways as well as Boca Raton's shopping, dining, and entertainment.
Well-appointed kitchens, spacious living areas, and private master bedrooms
Outstanding included features
Future private residents' cabana with a community swimming pool, fitness center, and playground
Toll Brothers' commitment to quality, craftsmanship, and value
Join our VIP Interest List for information and updates on the community