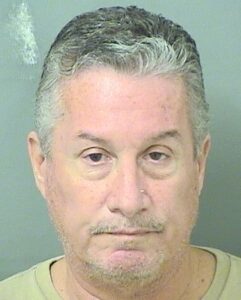 Josh Levine
Deerfield-News. com-Deerfield Beach, Fl-One of the most prolific cat burglars in South Florida has struck again. Josh Levine a guy I knew since we were teenagers. We met in Century Village while visiting our grandparents in the 70's. I knew Josh's grandparents, parents, and siblings which is where we can start. Josh's grandparents who were super nice folks were friends of my Great Aunt Gert and golfing buddies who lived in Century Village East in the early years. Somewhere in the mid-1980s, Century Village East and Century Village West had suffered hundreds of residential break-ins.  After an extensive undercover operation from PBSO and Deerfield Beach Police and dozens of complaints from worried Century Village residents in both Boca Raton's Century Village West and Deerfield Beach's Century Village East  Levine was arrested in 1985.  A story posted on BocaNewsNow alerted us to the fact Levine was arrested again and still living in South Florida.
Florida public records indicate that Levine has spent twenty years in Florida prisons for his earlier crimes.
COPS: Pillowcase Bandit, Who Targeted Boca, Delray, Boynton, Is Joshua Levine
From The Sun-Sentinel -January 10, 1985
An admitted cat burglar who lives with grandparents at Century Village in Deerfield Beach, used his identification card to enter that complex and another in Boca Raton where he committed nearly 100 burglaries, police said Wednesday.
Investigators matched footprints outside two burglarized apartments with those of Joshua Neal Levine, 21, who was taken into custody Tuesday night for loitering and prowling at the Century Village in Deerfield Beach. He confessed to nearly 100 burglaries, police said.
Levine lives with his grandparents in the retirement community's Ashby C building, police said.
He is being held in the Broward County Jail in lieu of $3,050 bond on additional charges of burglary, attempted burglary, grand theft and petty theft, a jail spokesman said.
Levine's Century Village identification card, which he flashed to security guards to get inside the complex's gates, also got him into Century Village West in Boca Raton, investigators said.
Detective Harvey Savage, of the Palm Beach County Sheriff's Office, said Levine admitted to him that he broke into 28 apartments in Century Village West since Christmas. He said Levine "presented (his) identification card to enter the Boca Raton Century Village.
"He didn't say how much he got," Savage said. "We're still trying to total that up." Savage said some jewelry was pawned and that investigators would attempt to recover "as much property" as they could.
News that the cat burglar had been nabbed was the only topic of conversation at a two-hour Japanese art class in Century Village West, said one of the burglary victims, a 59-year-old woman who requested anonymity.
"I can't honestly tell you I feel very secure (now)," said the woman, who was robbed of $225 Dec. 28. While chatting on the telephone, a burglar slipped into her bedroom. "I still listen to every noise, I still cannot open my windows. And I am not an easily frightened person."
The series of break-ins instilled some fear in the community, said Artie Siegelheim, past president of the Century Village West Men's Club. He said bulletin board signs and speakers at meetings advised residents to keep their sliding glass doors secured.
Most of the residences the cat burglar hit have been first-floor apartments with a rear patio and sliding glass doors, detectives said. The burglar would slip through a door left partially open or slit a window screen with a knife and crawl through.
The burglar usually struck between 7 and 10:30 p.m., while residents were home watching television or with company in another room.
Levine was arrested following a burglary and another attempted burglary at two apartments in the Cambridge B building in Deerfield Beach.
Plainclothes police in an unmarked unit spotted Levine walking near the Cambridge area at about 8:30 p.m. and stopped him for questioning. When Levine told police conflicting stories of where he was going they arrested him for loitering and prowling, said Detective Lt. Dan Cummings.
While Levine was questioned, Beaty Schaeffer of Cambridge B called police and reported jewelry and $60 in cash missing from her apartment. Police matched Levine's shoes with footprints found near both the rear door of Schaeffer's apartment and another apartment in the building.
"I didn't sleep all night," Schaeffer said. "I'm very upset. My daughter's here now, but when she leaves I'll feel afraid to even go down the hall."
Dave Brown, vice president of American International Security, which patrols Century Village West, said security at the complex was increased just before the holidays, when crime is more of a problem.
He said his agency added five undercover people to a staff of nearly 30 and added one unmarked car.
Inside a 1983 Chevrolet Chevette police found parked in front of the Cambridge building were several credit cards belonging to Century Village residents, along with jewelry and $100 in cash, said Sgt. James Twiss.
Also found, Twiss said, were receipts for other property from pawnshops in Jacksonville, North Carolina and Maryland.
"He said he got $2,000 or $3,000 for the stuff he stole in September," Twiss said.
Police today were also checking leads at several Fort Lauderdale-area pawnshops, Twiss said.
A computer check revealed the car is owned by Levine's sister, who lives in Maryland. She had reported it stolen on Dec. 23.
The burglaries were in two waves, police said. The first wave started in September and ended Oct. 14, and the second began after Christmas.
Staff writers David Uhler and Steve Girardi also contributed to this report