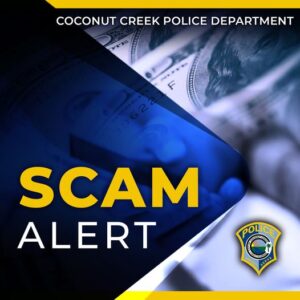 Deerfield-News.com-Deerfield Beach,Fl-From Coconut Creek Police-
Editors Note-Please "Adopt" a pet from a local shelter.
The Online Puppy Scam is the basis for this Coconut Creek Police Department Scam Alert. Recently a Coconut Creek man tried to buy two puppies off a website which said it was based in Michigan. The man agreed to send the seller several thousand dollars through a cash app. Once the so-called "seller" had the money, all communication between the man and the seller ceased. The website on which the man found the puppies also vanished. This is why we recommend only doing transactions similar to this one face-to-face. You can use our lobby here at the Police Department [4800 West Copans Road] for safe transactions[masks and social distancing required]. Please make sure and research the seller to make sure he or she is reputable. If the seller wants you to send money through a cash app before you have the item in hand… that may be a red flag that it's a scam. Also, if you are interested in becoming a pet owner, don't forget about any of our local shelters. We're sure you can find a match there that will be great for you or your family!