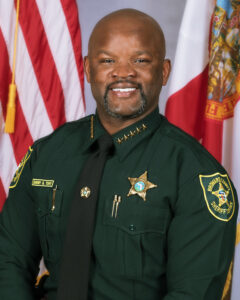 BREAKING NEWS-The website floridabulldog.org is reporting the following. Sheriff Gregory Tony shot and killed a man in 1993 in Philadelphia.
The juvenile authorities reviewed my actions and cleared my name," Tony wrote in an email. "This was the most difficult and painful experience of my life and I have never spoken of it publicly.  I worked every day from that time forward to leave the violence that surrounded me in Philadelphia behind."
No disclosure
Tony did not disclose his Philadelphia arrest on murder and firearms charges on forms he filled out to become a law-enforcement officer in Coral Springs more than a decade ago. He also apparently kept the matter under wraps early last year when Gov. Ron DeSantis chose him to replace Sheriff Scott Israel.
Sheriff Tony appointed by Governor Ron DeSantis is set to run as a Democrat in the upcoming election against former Sheriff Scott Israel who was removed from office by DeSantis.
BREAKING NEWS-Updates To Follow