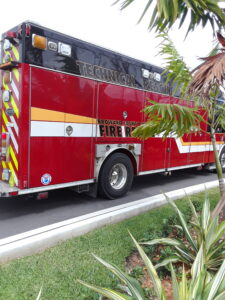 Deerfield-News.com-Deerfield Beach, Fl-From BSO PIO-
DRIVER KILLED, PASSENGER INJURED IN POMPANO BEACH CRASH
BSO Case Number: 11-1903-004965
Jurisdiction: Pompano Beach
Place of Occurrence: 1000 S.W. 10th Ave., Pompano Beach
Driver(s): Erving Colon, 42, male, 12/20/76, 51 N.E. 56th St., Fort Lauderdale (DECEASED)
Passenger(s): Anthony Boberg, 31, male, Pompano Beach
Broward Sheriff's Office detectives believe speed is a contributing factor in a Pompano Beach crash that left a driver dead and his passenger injured.
Around 9:20 p.m. on March 16, Erving Colon was driving a 1998 BMW 328i sedan north on Southwest 10th Avenue when he failed to negotiate a turn in the road. His car continued north and crashed into the south side of an unoccupied commercial building. BSO deputies and Pompano Beach Fire Rescue responded to the scene.
Colon and his passenger, Anthony Boberg, were transported to Broward Health North Medical Center where the driver was later pronounced dead. Boberg was treated and released.
BSO's Traffic Homicide Investigation detectives also suspect that impairment is a possible contributing factor. Their investigation continues.
Anyone with information can contact THI Det. Michael Wiley at 954-321-4840. If you wish to remain anonymous, contact Broward Crime Stoppers at 954-493-TIPS (8477) or online at 
browardcrimestoppers.org
.
INVESTIGATORS:
THI Dets. Wiley & Williams; Sgt. Hager
Pompano Beach; PBFR
THIS REPORT BY:
Joy Oglesby/PIO
3/19/19     1535