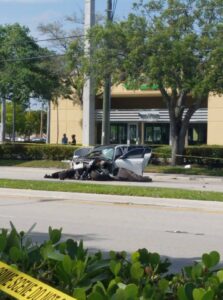 Kimberly Downin Cloutier-Photo
Deerfield-News.com-Deerfield Beach,Fl- A multiple vehicle accident happened today on West Hillsboro Boulevard. At this point, all we have is pictures and video courtesy of readers of West Boca News and Deerfield-news.com. The only official information available was this post from Deerfield Beach Mayor Ganz on Facebook. We have requested the report from BSO and will post when received.
Traffic alert: 3200-3600 block of Hillsboro Blvd east and west bound lanes will be closed for 4-5 hours due to a multi vehicle accident.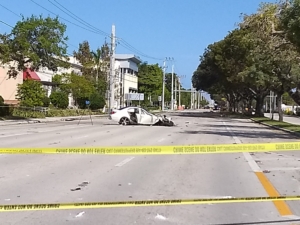 Danielle Richards-Photo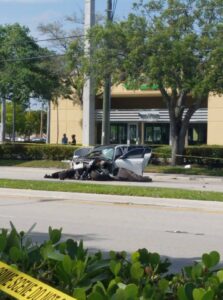 Kimberly Downin Cloutier-Photo