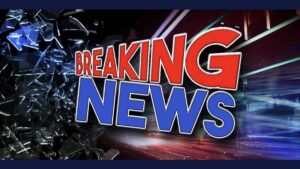 Deerfield-News.com-Deerfield Beach, Fl-From BSO-
BSO DETECTIVES SEARCH FOR SUSPECT IN POMPANO BEACH MURDER
BSO Case Number: 11-1903-000918
Jurisdiction: Pompano Beach
Place of Occurrence: 305 S.E. Ninth Ave., Pompano Beach
Victim(s): John Altidor, 47, male, 5/2/71, 460 N.W. 42nd Court, Pompano Beach (DECEASED)
Broward Sheriff's Office homicide detectives are investigating the fatal stabbing of a 47-year-old man that happened Sunday in Pompano Beach. Detectives need help identifying the person or people involved.
Just before 10 p.m. March 3, Regional Communications received a report of a person who sounded in distress. Responding BSO Pompano Beach deputies found John Altidor suffering from a stab wound. Pompano Beach Fire Rescue transported him to Broward Health North where he later was pronounced dead.
The homicide investigation continues. Anyone with additional information about the suspect(s) is asked to contact BSO Homicide Det. Jeffrey Curtis at 954-321-4200 or Broward Crime Stoppers, anonymously, at 954-493-TIPS (8477) or 
www.browardcrimestoppers.org
. Anonymous tips that lead to an arrest are eligible for a reward of up to $3,000.
INVESTIGATORS:
Homicide Dets. Curtis & Tutler, CID
Pompano Beach; PBFR
THIS REPORT BY:
Joy Oglesby/PIO
3/4/19 1400