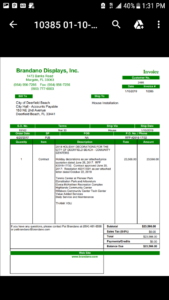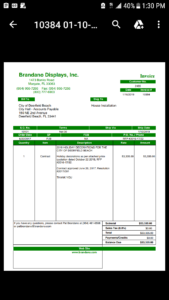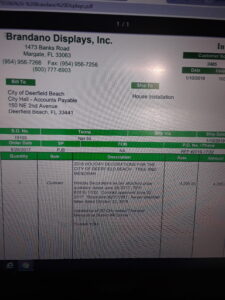 Deerfield-News.com-Deerfield Beach, Fl- Since our original request of the cost of the installation of holiday decorations at the firehouse the City of Deerfield Beach has sent invoices showing they spent over $76000 more on the installation of the holiday lights with Brandano Displays of Margate. We requested all the costs for the other city properties where lights and decorations were installed.
Again we question why the city of Deerfield Beach does not use its own employees to do this?
Here they are staggering at over $80,000 we are paying a Margate company to do something the city should be doing itself. Good to be Brandano Displays, whoever they are.