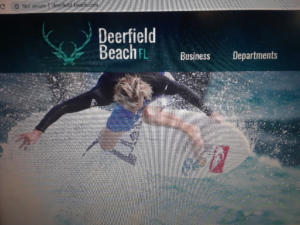 Deerfield-News.com-Deerfield Beach, Fl- Deerfield-Beach.com and DFB.city are not a secured website according to Google, just search and see. As most website owners know Google has started to penalize Non-SSL certified websites in rankings. While this may not seem important Deerfield Beach is spending thousands of dollars on SEO and SEM, Facebook ads and other online marketing. That is not to mention the Hundreds of Thousands spent on IT personnel. The safety factor is the number one priority, in a city that spent 150k for a sign on Federal and US1, we can certainly afford an SSL certificate for our website. Deerfield Beach owes each and every citizen and visitor to their website that much security. The upper left-hand corner in your browser just before the URL should be https://deerfield-beach.com and should show a padlock.
From Godaddy.com
What is the purpose of SSL certificate?
Any computer in between you and the server can see your credit card numbers, usernames and passwords, and other sensitive information if it is not encrypted with an SSL certificate. When an SSL certificate is used, the information becomes unreadable to everyone except for the server you are sending the information to.
Other option available-
What's the difference between TLS and SSL?
The differences between the two protocols are very minor and technical, but they are different standards. TLS uses stronger encryption algorithms and has the ability to work on different ports. Additionally, TLS version 1.0 does not interoperate with SSL version 3.0.