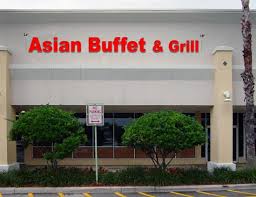 Deerfield-News.com-Deerfield Beach, Fl-We have posted failed inspection after failed inspection as well as each and every closure of Asian Buffet and grill. local newspapers and TV stations have also covered this troubled establishment. we contacted the DBPR  who are in charge of inspections,it seems there is no mechanism in place for a permanent closure of a restaurant. That is correct there seems to be no mechanism for enforcement of permanent closure. We have again requested a statement from the DBPR on this issue and will post when their response is received.
Certainly, the time has come for our state legislators to enact a clean restaurant act where the inspections of each and every food serving establishment are posted in the front of the establishment where the consumer can see it. The more simple the system the better (ie), Pass or Fail- A, B or F – Excellent, Good or Poor.
Below are all the inspections for Asian Buffet and Grill that are posted on the State of Florida website from the DBPR. Our count since  8-23-2017 this restaurant has been closed five times by inspectors and needed to have follow up inspections seven times. We have not found any other restaurant in the county that has had anything close to these numbers, not to say there are not other dirty restaurants.
COPYRIGHT-All Rights Reserved Deerfield-News.com-2014-2020
Name:

ASIAN BUFFET & GRILL

License Number:

SEA1620527

Rank:

Seating

License Expiration Date:

12/01/2020

Primary Status:

Current

Secondary Status:

Active

Location Address:

240 S FEDERAL HIGHWAY
DEERFIELD BEACH, FL 33441
| | |
| --- | --- |
| Inspection Information (click the Inspection Date for details) | |